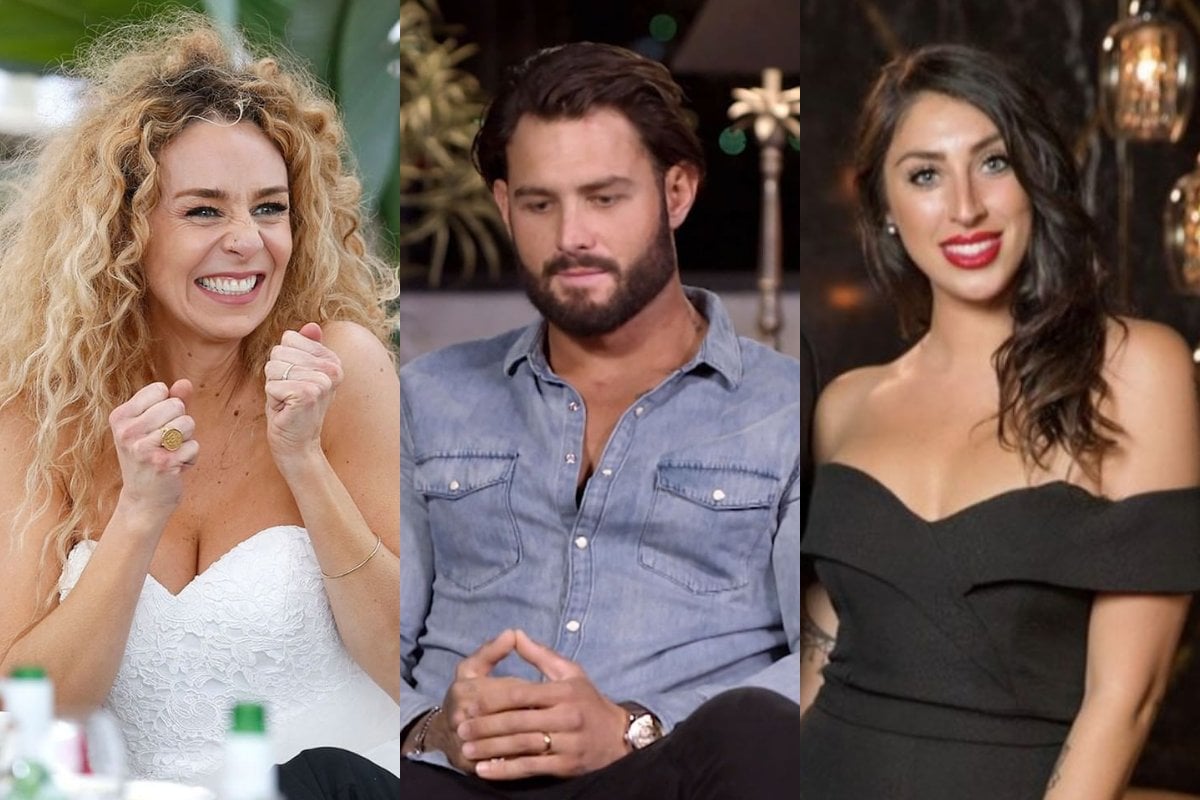 The last 2019 season of Married At First Sight ended what feels like a decade ago and… a lot has happened in the lives of the cast since.
Comparatively, I've watched 27 Netflix series, been on a run and have definitely not found myself pregnant to another reality TV star after a couple of months together. Boring.
The MAFS cast have had said pregnancy, dated a man who peed in his own mouth and created social media feuds to stay relevant.
A few of the contestants recently reunited for this week's very messy MAFS reunion. 
Watch the trailer for said messy MAFS reunion right here. Post continues after video.
Unfortunately, not all the brides and grooms ended up attending. So we decided to have a look at what they've been up to since. 
Here's what's been going on for the stars of Married At First Sight 2019.
Dan.
Fans will no doubt remember Dan Webb who cheated on his partner Tamara Joy, with Jessika Power. 
While Dan was a no-show at the reunion, we did get to hear a bit about what went down between him and Jess after the show. 
"I moved my entire life to the Gold Coast for this man only to find out that it wasn't really what he wanted," Jess said at the reunion.
"I did love Dan." 
Dan has since moved on with his girlfriend Amira Marotous, who he recently wished happy birthday to on Instagram. 
"Happy bday to this stunner, been an eventful time so far and can't wait to cherish more memories with you, when people say things happen for a reason, well this hot piece stood in the middle of my path and I'm very grateful," he captioned the post.