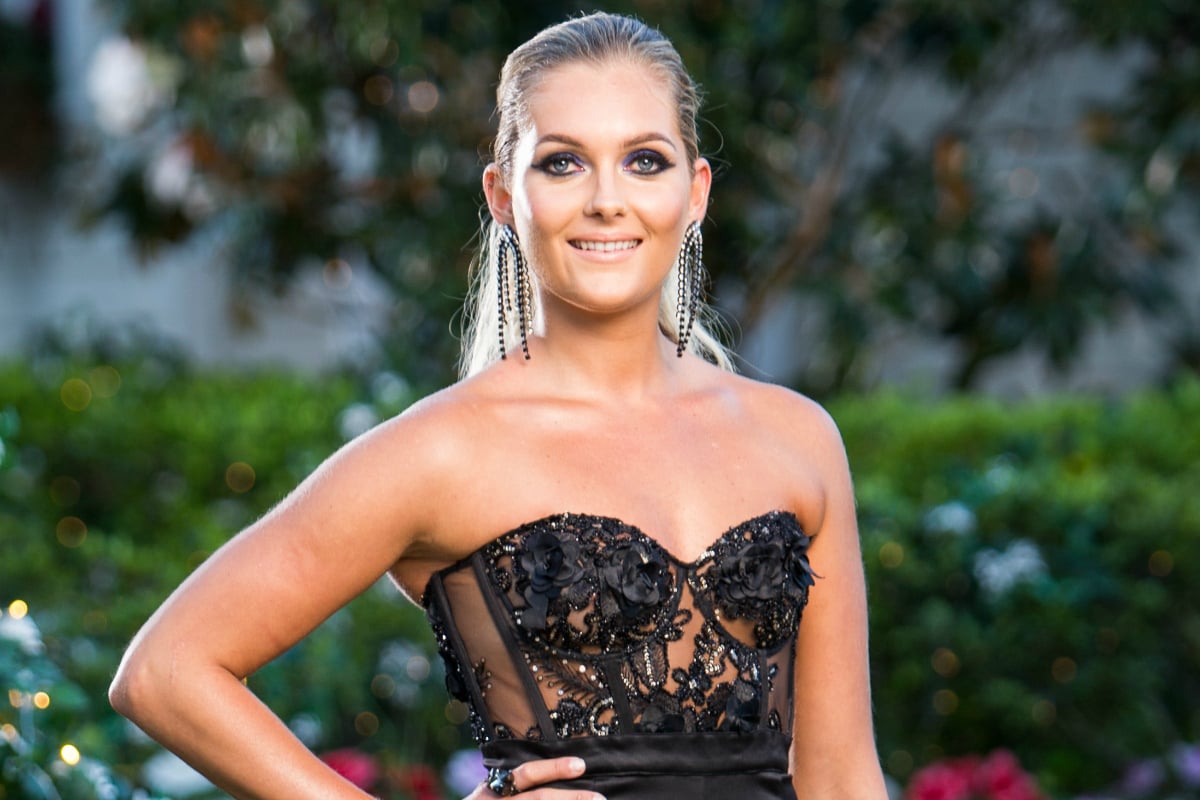 Before it was announced that Nichole Wood failed to win the heart of astrophysicist Matt Agnew on The Bachelor, it was revealed via paparazzi photos that she was dating Married At First Sight contestant Billy Vincent.
"That's super fresh," Wood tells Mamamia following her exit from The Bachelor on Thursday night.
How the two met was as romantic as it gets for former reality TV stars.
"He followed me on Instagram and I saw he was at the same bar as me one night and so I messaged saying 'Hey, what time were you there? I didn't even see you.' And then it started from there."
Listen: Mamamia recaps this week's The Bachelor episodes. Post continues after audio.
"He's been asking me out for a while, but I've been a bit busy so I haven't had the time," the 25-year-old continues.  "Our schedules finally matched up and we finally went on our first date, and as you can see it went pretty well."
After their dinner date where they appeared to be all smiles, the reality TV stars were shown making out on the Gold Coast streets.
"We've been talking about a second date," Nichole admits, adding she watched Billy, 28, on MAFS for only a few episodes before she had to go into lock down to film The Bachelor. "I've offered to show off my skateboarding skills and give him a little lesson. Hopefully that will be soon."
As for her time on The Bachelor, Nichole says seeing the season play out on Channel 10 has been like "watching a character".
"If you go in with a level five confidence, it's going to come out like a level 10 on TV," the Queensland-based cafe manager shares. "It can look like I'm a lot more cocky than I really am."
After she was left without a rose, Nichole reveals she was definitely shocked Matt Agnew didn't keep her there for longer.