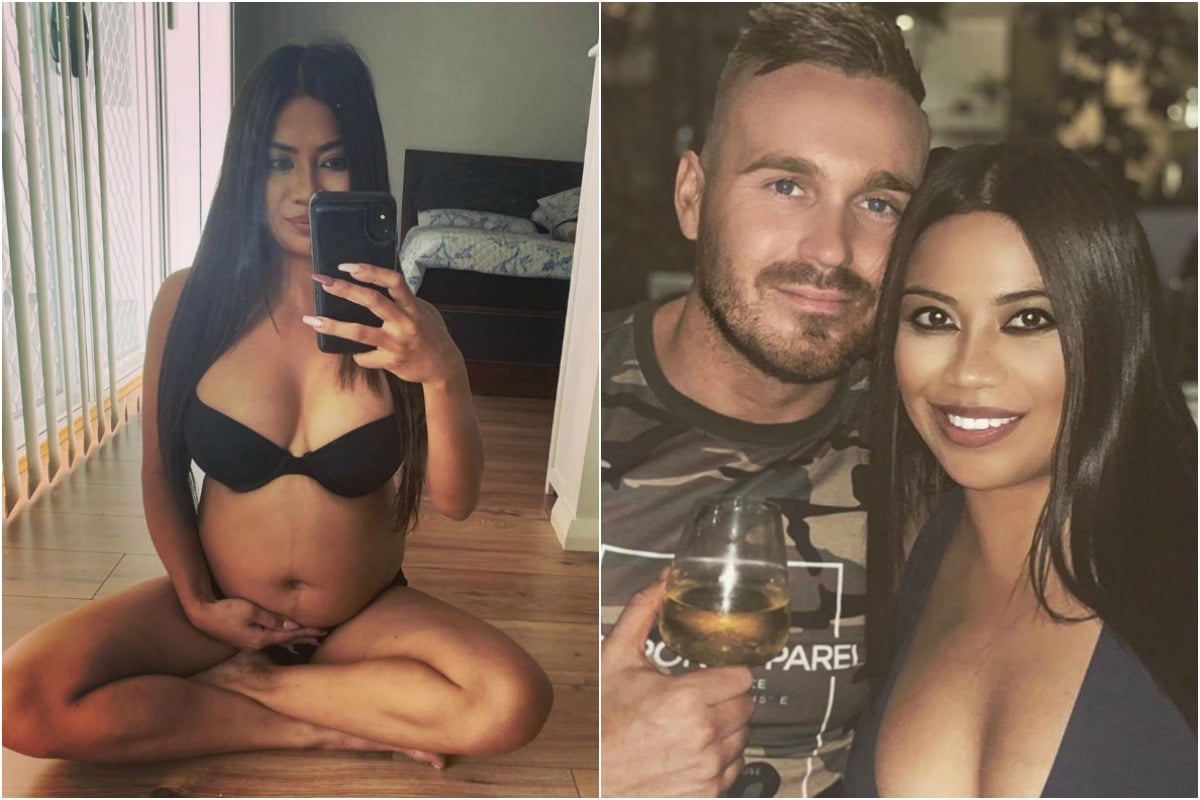 One week ago, Cyrell Paule and on-again boyfriend Eden Dally welcomed a baby boy.
The former Married at First Sight 2019 and Love Island 2018 stars announced the birth via New Idea Magazine this morning, with neither of them posting the news to their social media accounts.
WATCH: Cyrell earnt the nickname "Cyclone" during her time on Married At First Sight. Post continues after video.
Cyrell told the publication she was rushed to hospital two weeks before her due date and took "probably every drug you could take during labour" before giving birth to a healthy 3kg baby boy.
"I ended up getting cut as well, and because I genuinely couldn't push anymore, he also had to get suctioned out," she said.
Labelling her four-hour labour and birth experience as "traumatic," Cyrell, 30, says she and Eden are calling their son "bub" for the moment, until they decide on a name.
Cyrell, nicknamed 'Cyclone Cyrell' for her fiery personality on MAFS, hasn't been media shy since leaving the show – posting regular pregnancy updates, relationship news and Instagram commentary about fellow contestants.
Since their relationship began, the pair have experienced trolling and shaming on social media – an unfortunately common occurrence for former reality stars.