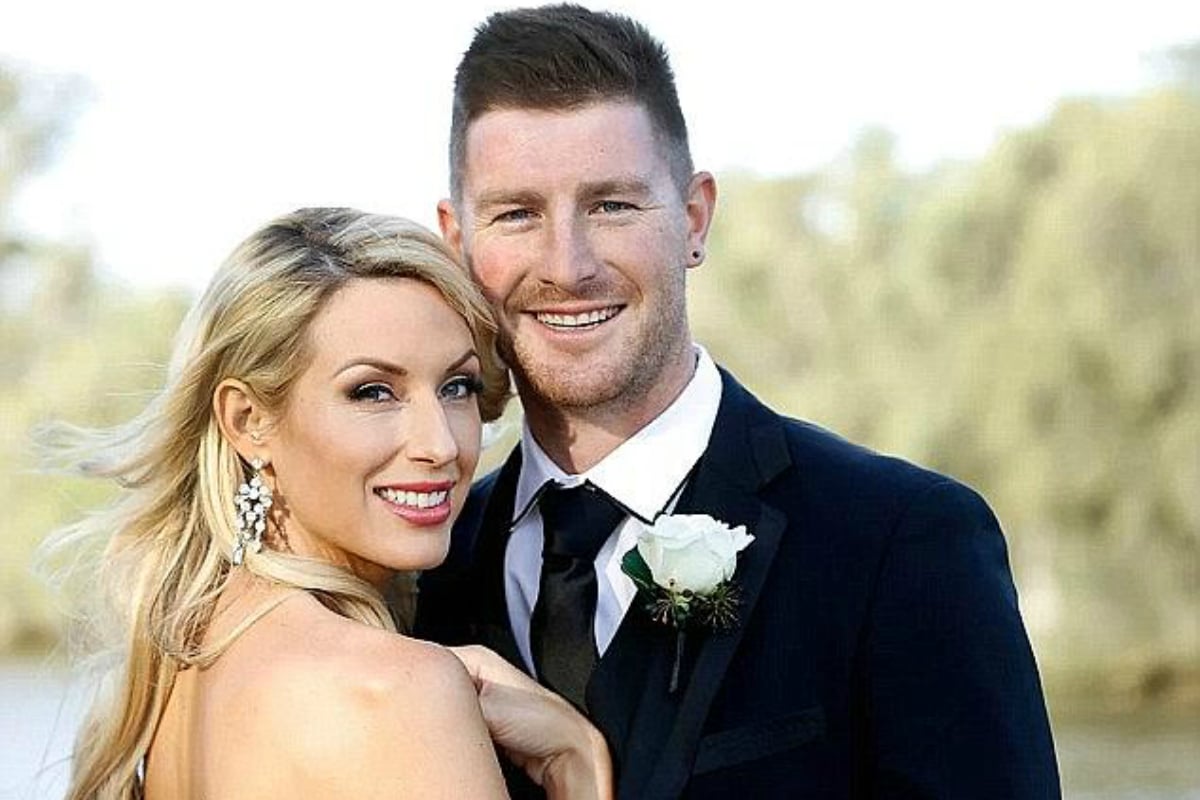 Look.
Our appetite for ex-reality TV contestants dating other ex-reality TV contestants is no doubt as tragic as it is ferocious, but hey,  we're not exactly apologising.
You see, Jessika Power from this year's season of Married at First Sight is dating Nick Furphy, a 2017 MAFS contestant.
In case you forgot (there are a lot of former MAFS contestants to keep up with), Nick Furphy was matched by the experts with one of the twins. Remember them?
Nick was married to Sharon Marsh during the experiment, and the two were one of the few couples to seemingly form a genuine relationship.
The pair even got tattoos on their respective feet that read "I <3 Shaz" and, yes, "I <3 Nick".
However, the pair broke up a few months after the show went to air and the tattoos, awkwardly, remained.
Last year Nick posted how his tattoo has since evolved, to now read "Shiraz". Well, kind of…
Sine the show, the tradesman has kept a relatively low profile, removed from the public eye.