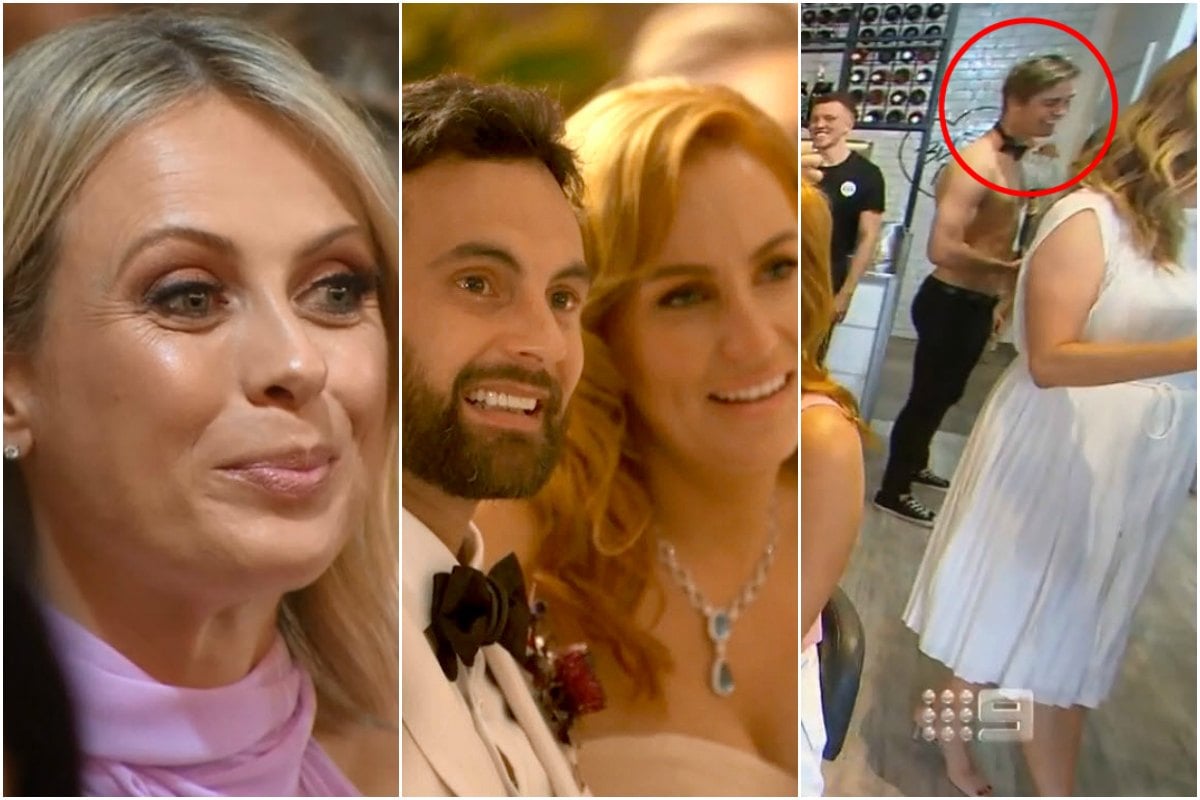 The wedding of the year has come and gone.
They were the success story from this year's season of Married at First Sight, and now Jules Robinson and Cam Merchant are officially married, but like… for real this time.
To be clear, their actual wedding happened last Sunday, November 17, however not a lick of content has been posted on anyone's social media account because #exclusivity.
Instead, we as a nation had the honour of watching the holy union of two people we became weirdly personally invested in. All it took was one season of reality TV and some very manipulative editing.
However, their nuptials didn't come without controversy. Not Cyrell-throwing-a-fruit-bowl-at-Martha levels of drama, but still enough. Former MAFS bride, Mel Lucarelli was supposed to be Jules' bridesmaid before she was unceremoniously dumped via text, and, according to the Daily Mail, the couple have also been accused by wedding vendors of asking for "freebies," in exchange for social media and television coverage.
Mamamia's daily entertainment podcast, The Spill, discuss Cam and Jules' televised wedding. Post continues below.
But back to the wedding.
Thanks to A Current Affair, we got to watch the lead-up and the wedding day itself, and we all cared about it a lot more than what we should have.
Despite this, we have questions.
Seven of them to be precise…
1. Was it really appropriate to call Cam and Jules the Romeo and Juliet of Married at First Sight?
Just a reminder of how that little story ended.