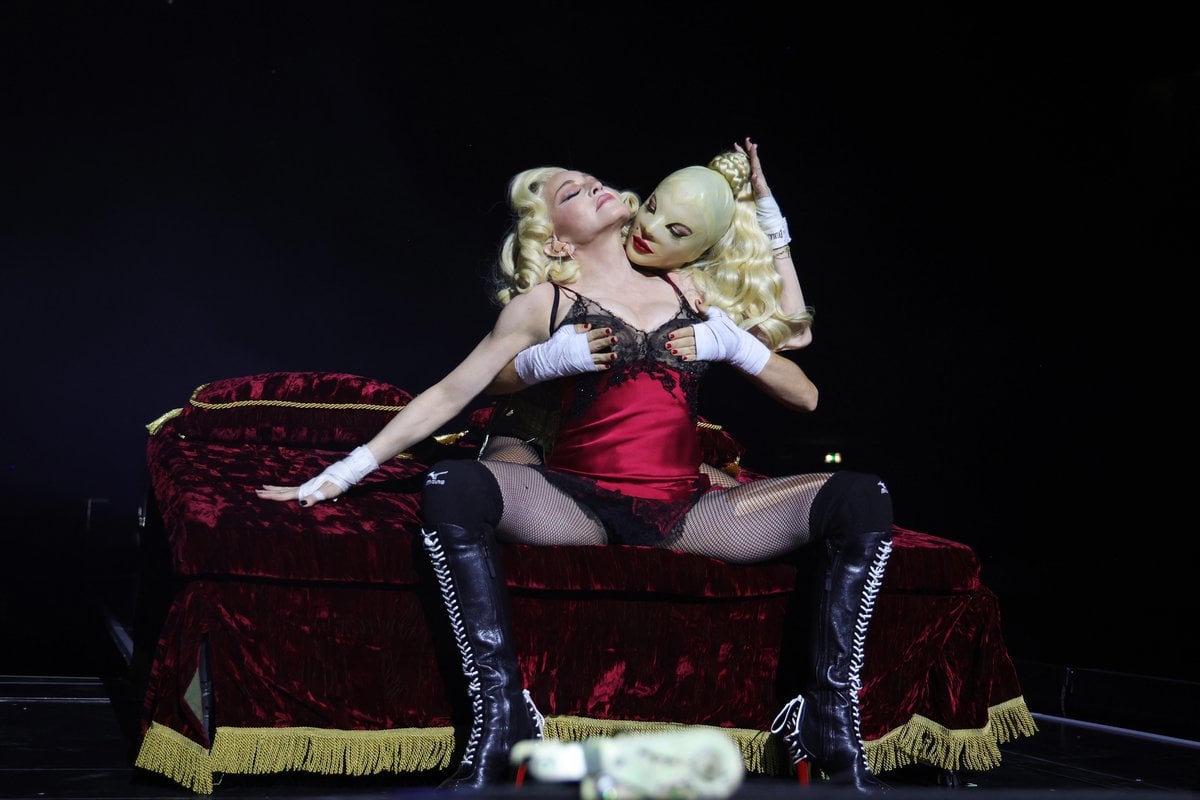 Don't be alarmed, but right now there's a 65-year-old woman simulating masturbation on stage in front of 20,000 people.
Not only that. She's getting lapdances from all comers. She's being touched and rubbed and pulled and groped, tied up, even. A man in a jockstrap, bottom exposed, is pretending to perform oral sex on her.
She's wearing lingerie, sometimes. A corset, sometimes. And a stretchy knee brace familiar to any of us who, these days, have a bit of a twinge down there.
Oh, and her children are watching. Participating, sometimes. Some of them are adults, some of them are kids. It's a family show that is very definitely not a family show.
Watch: Madonna — The Celebration Tour Announcement. Post continues after the video.
What it is, is a radical act. And it's glorious.
Of course, the woman is Madonna.
She's just started a huge new tour. Celebrations is a two-hour show, with nine costume changes, an army of dancers and lots and lots of sex.