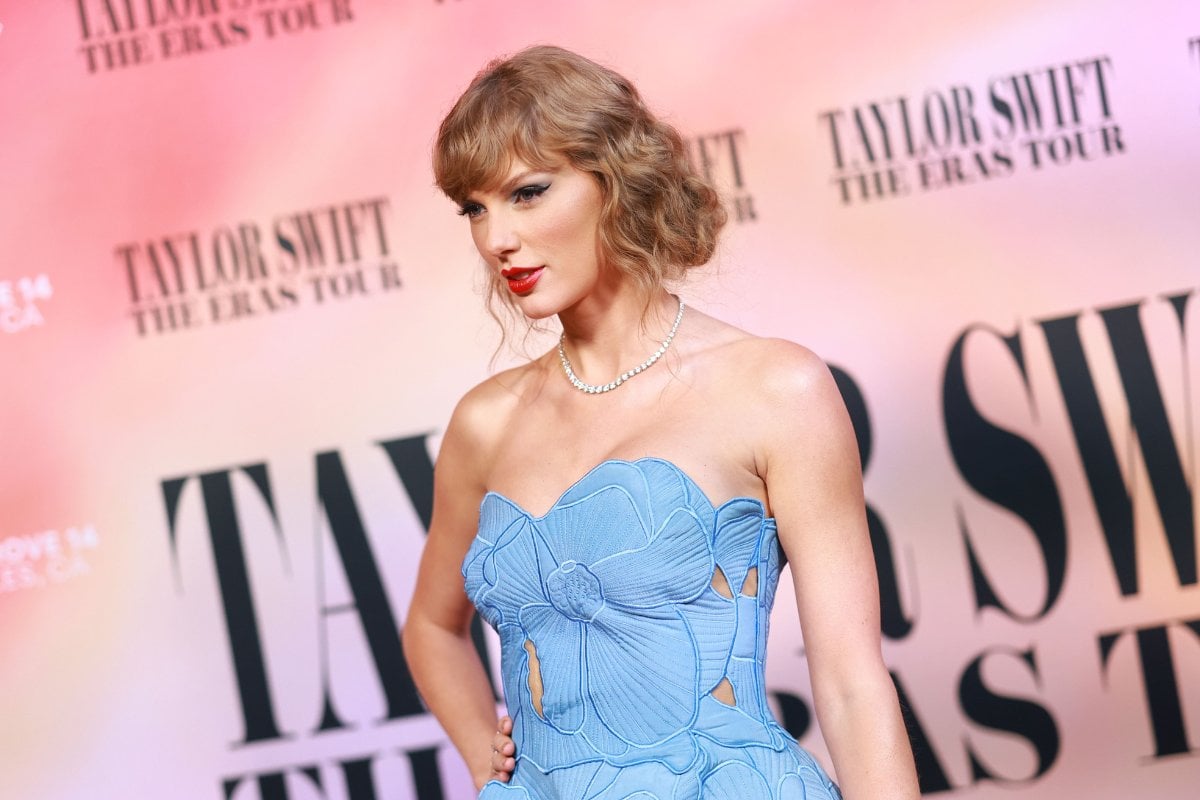 Mia Freedman's Babble is a newsletter delivering content on pop culture, modern life and being a Gen Xer in a Gen Z world. Sign up here.
Sometimes, you have to pause on the news cycle to think about things that are not sad. Right now is one of those times so I have been doing a lot of thinking — more than usual, even — about Taylor Swift.
Specifically, about her new relationship with NFL star Travis Kelce that has been the most high-profile celebrity love story of 2023.
And that's exactly what's so unusual about this relationship; the high profile and highly public nature of it. It's why Swifties are perplexed, the media is frothing and speculation about a PR stunt is rampant. This. Is. Not. Normal. Taylor. Behaviour.
What we are witnessing in real time, friends, is an entirely new thing.
In the extensive canon of Taylor Swift Relationships, being photographed at football games and outside locker rooms and at restaurants and parties and holding hands in the street while walking in and out of venues in front of photographers is not something we have seen before.
Until now, Taylor's relationships have been conducted almost entirely in private which is pretty remarkable given that she's been one of the most famous women in the world for 20 years.
The open FLAUNTING (a tabloid word, used with irony but also kind of fair in this instance) of the fact she is dating Travis Kelce has led to shadey speculation that it's a stunt. A PR exercise. A collab between Brand Taylor and the NFL. A fake romance cooked up for mutually beneficial business reasons.