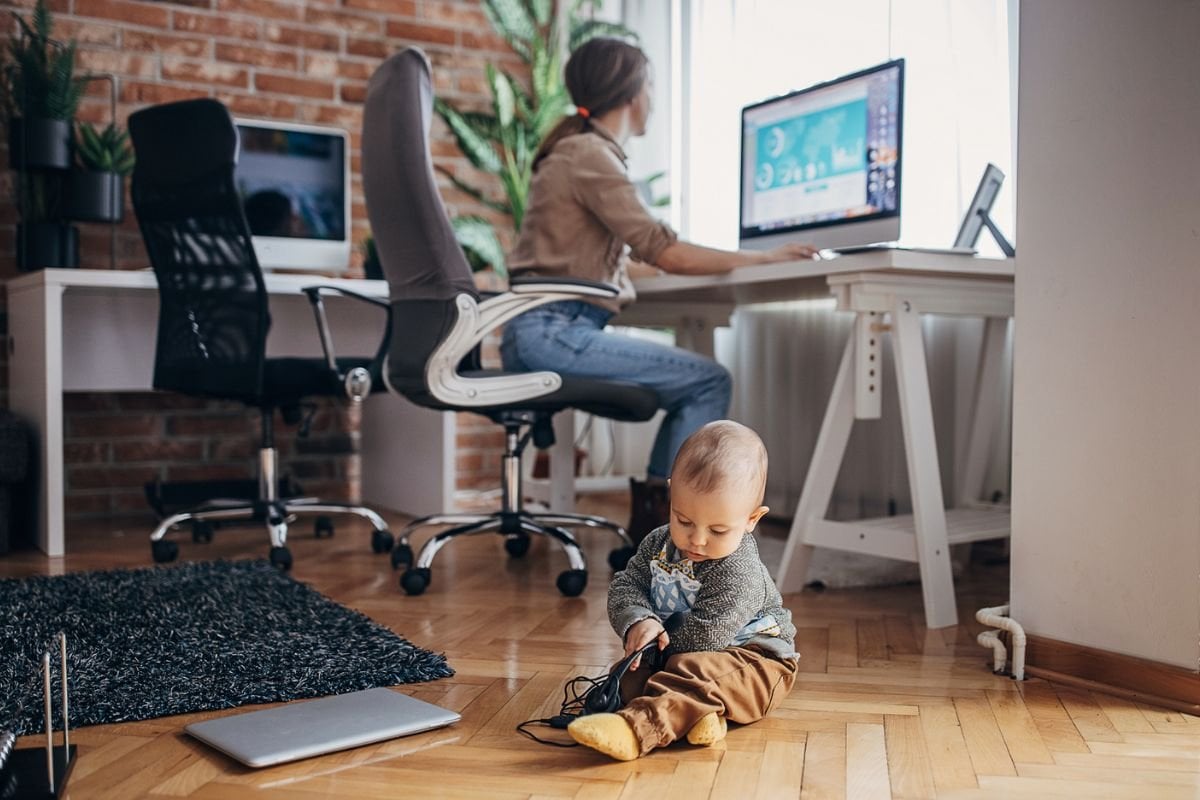 Growing waitlists for daycare and preschool mean parents are increasingly bringing their kids to work. In childcare deserts or when family support networks are unavailable, parents can find themselves with few options. Some families are also opting out of daycare because of affordability issues and quality concerns related to the national shortage of educators.
Kayla* is an Executive Assistant for the ACT Government and combines working from home with bringing her son to the workplace. "They have an entire kitchen, playroom, TV and feeding room which is amazing," she explains. "I found daycare way too expensive for my budget and I wanted to be with my son day to day, so I feel very blessed."
Kayla attributes the success of her arrangement to the supportive culture of upper management and also the layout of her building. "The building itself is very family friendly and I'm lucky enough to have a boss who supports me still being the sole carer of my son. I do feel like I'm treading water but I'm sure most parents feel like that at times so I just try to do as much as I can." While some workplaces pose safety risks to children, many parents like Kayla are finding the arrangement to be safe and with benefits that outweigh the drawbacks.
Watch: The things mums never say, ever. Post continues after video.
It's not just parents in office jobs working with kids in tow. Mamamia heard from midwives, vets, farmers, teachers and filmmakers who had arrangements where their kids were present at their workplace. Many parents in regional areas lacked access to formal childcare arrangements which resulted in their children being present at their place of work. "I work with my children daily because we're self-employed on the land," Ellen explains. "It's not easy, we're constantly making modifications to keep our children safe and realistically we have no choice but to accept that this hampers productivity."