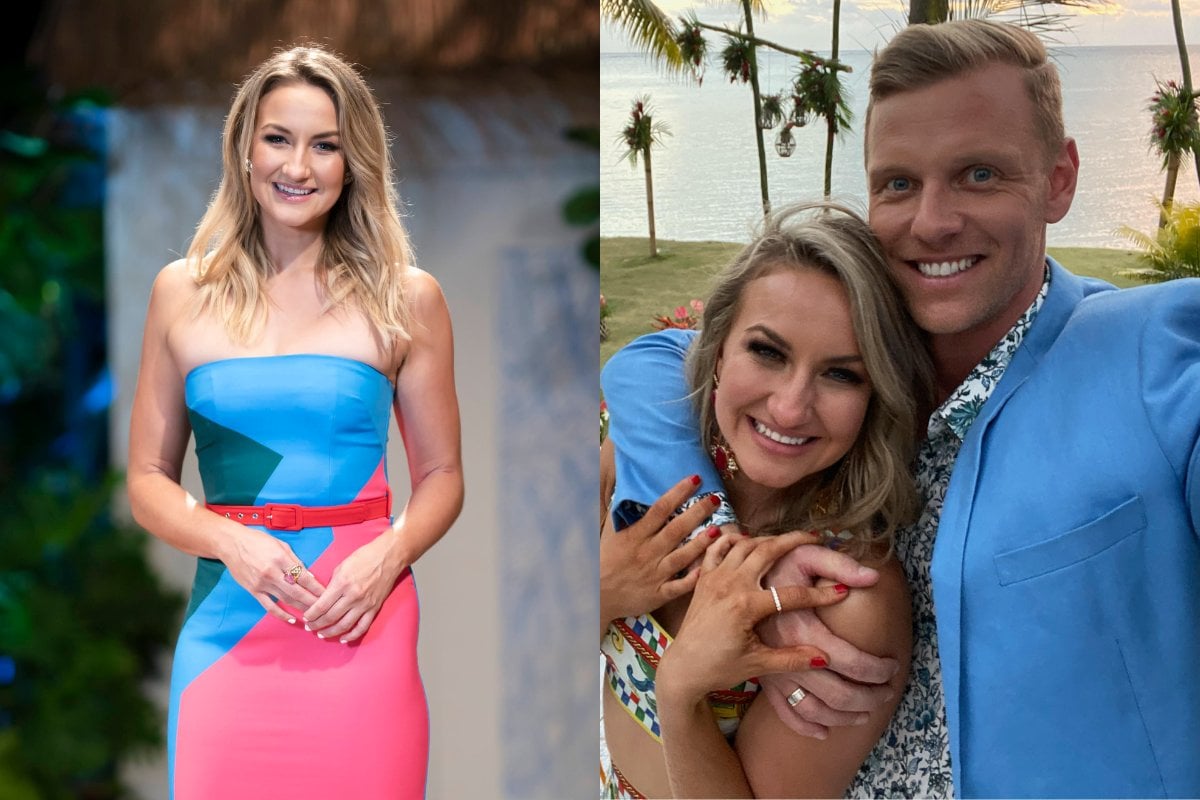 I'd been dating my now-husband for a week before he cheated on me. We had even said 'I love you'. In fact, we'd already exchanged rings – commitment rings, that is.
Our relationship was made 'official' in Fiji. I was dressed in Dolce & Gabbana, he had a light application of foundation on, and we were surrounded by towering palm trees on the set of reality TV juggernaut, Bachelor in Paradise – a franchise built on romantic fantasy and finding 'The One'.
A week after flying home from filming, he had kissed another woman. A week after that, I slept with someone, fuelled by spite.
Watch: Which one is worse: an emotional or a physical affair? Post continues after video.
Not the best foundation for a new relationship, some may understandably say.
Yet, three years later, we got married, and I still consider that initial challenge as a significant reason for our relationship's success.
I was happy that it happened.
Don't get me wrong, the pain was there, and it was visceral. It was the type of pain that only those who have given their heart over to someone with expectation they will handle it with care, only to have it shattered, will understand.