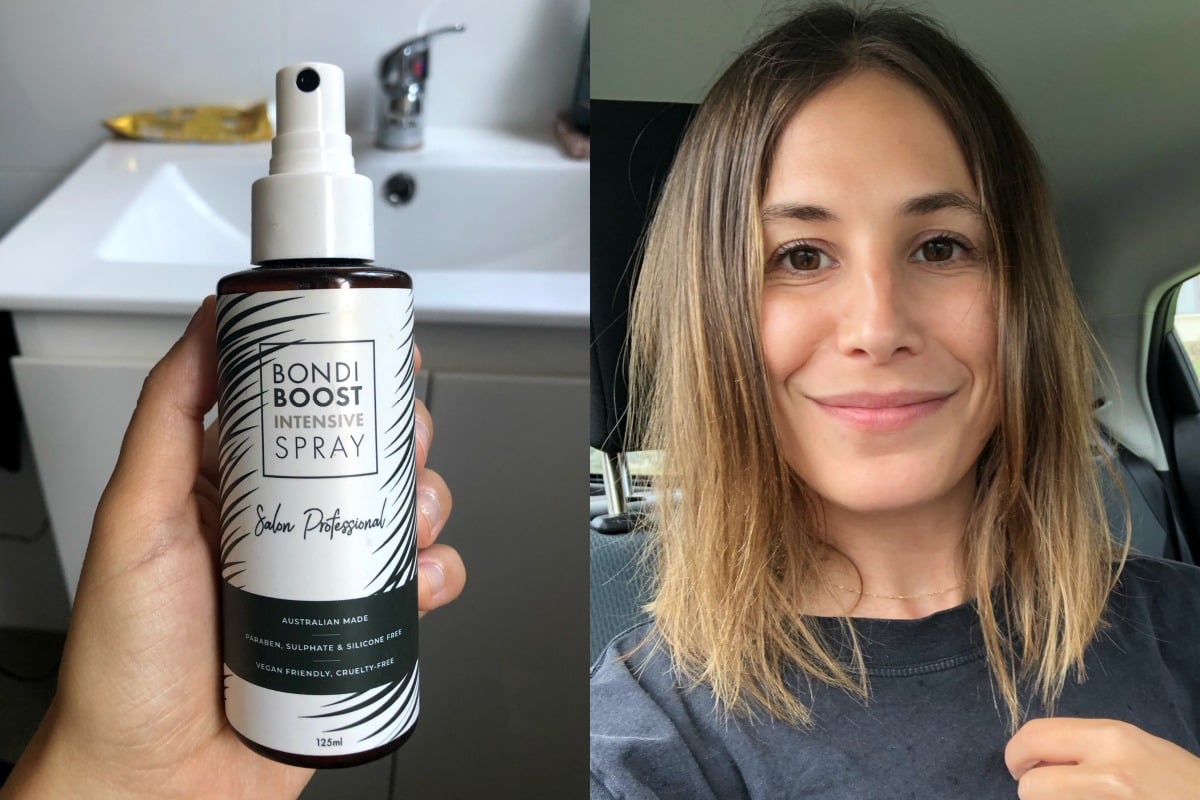 Mamamia's Tried and Tested series is your weekly review of the latest to hit our desks in beauty, health and wellness. You won't find any #sponsored content here, just honest, relatable and independent advice. This week, Commissioning Editor Tamara Davis tried the BondiBoost Hair Growth range.
So I'm getting married in November and I have this issue. It's my hair, you see. I want to wear it out because updo's are not my vibe, but it's thin. Very, very thin. It lacks volume. It lacks lustre. It is so very dryyy.
Side note – looking for hair inspiration? Watch our fun tutorial on how to style a hair scarf three ways below. Post continues after video.
A friend of mine, also due to wed, started a reparative hair routine last year in the lead up to her wedding. And because you best pay attention to the well-researched bride-to-be, I asked her for all the details.
She had one name for me. All she had to do was whisper the words "Bondi Boost" and my brain conjured some sort of unconscious backlog of Instagram posts – one of endless shiny, swishy manes.
This is a brand I've seen all over social media, spruiked by influencers and Aussie celebrities from Sydney to the GC.  But does it work, I asked?
Yes, she assured me. Her hair has never felt (or looked) better. It's true, I touched it.
So in an effort to overhaul my thin, lifeless hair, I reached out to the good people at Bondi Boost to trial the products myself.
Let's talk about the Bondi Boost hair products.
I was recommended the BondiBoost Hair Growth Bundle, which is $79.99 and includes these products:
BondiBoost Hair Growth Shampoo (300ml)
BondiBoost Hair Growth Conditioner (300ml)
BondiBoost Intensive Growth Spray (125ml)