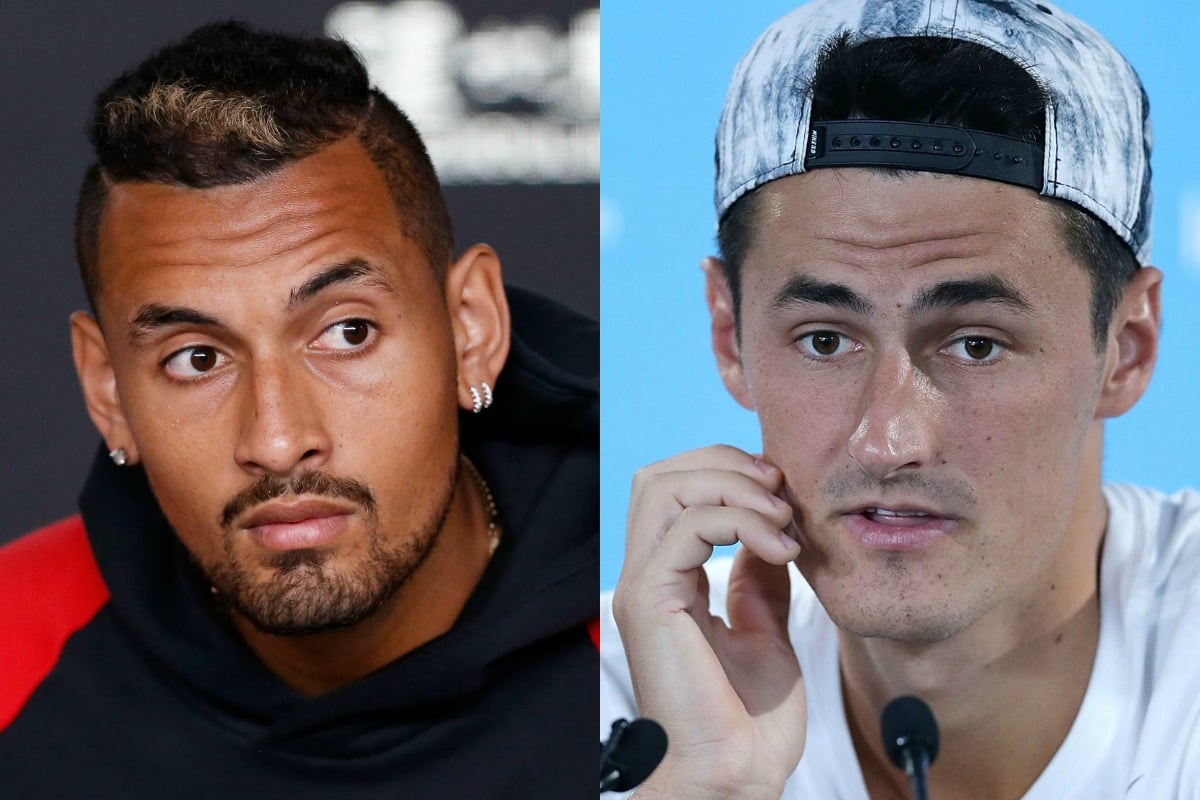 -With AAP
Lleyton Hewitt has overlooked Nick Kyrgios and Bernard Tomic and backed Australia's in-form stars to deliver in next month's Davis Cup qualifier against Bosnia and Herzegovina.
The skipper on Tuesday night named Alex de Minaur, John Millman, Jordan Thompson, Alexei Popyrin and doubles specialist John Peers for the February 1-2 tie at Adelaide's Memorial Drive.
It's unsurprising that Tomic didn't make the team. Last week he publicly reignited a feud with Hewitt when he chose to speak about the Davis Cup after his first-round loss at the Australian Open.
"No one likes him anymore," he told the press room.
"[Thanasi] Kokkinakis, [Nick] Kyrgios, we don't want to play anymore because he's ruined it [the Davis Cup]. He's ruined the system. Like, go away."
By the end of the week, Hewitt had detailed abuse and threats he claimed he copped from Tomic and vowed not to include him in any Davis Cup side he captained. Tomic only denied threatening Hewitt's family.
However, it's not clear whether Kokkinakis and Kyrgios didn't want to play, like Tomic said, or were left out in favour of players who performed better at the Australian Open.
If Kyrgios did want to play, he probably didn't help matters by posting a poll to his Instagram Stories last week, sarcastically suggesting that Hewitt played favourites with Alex de Minaur.
During his post-match interview following his round one Open loss, the one-time world No.13 said he was available for the team, but that he expected not to be picked.