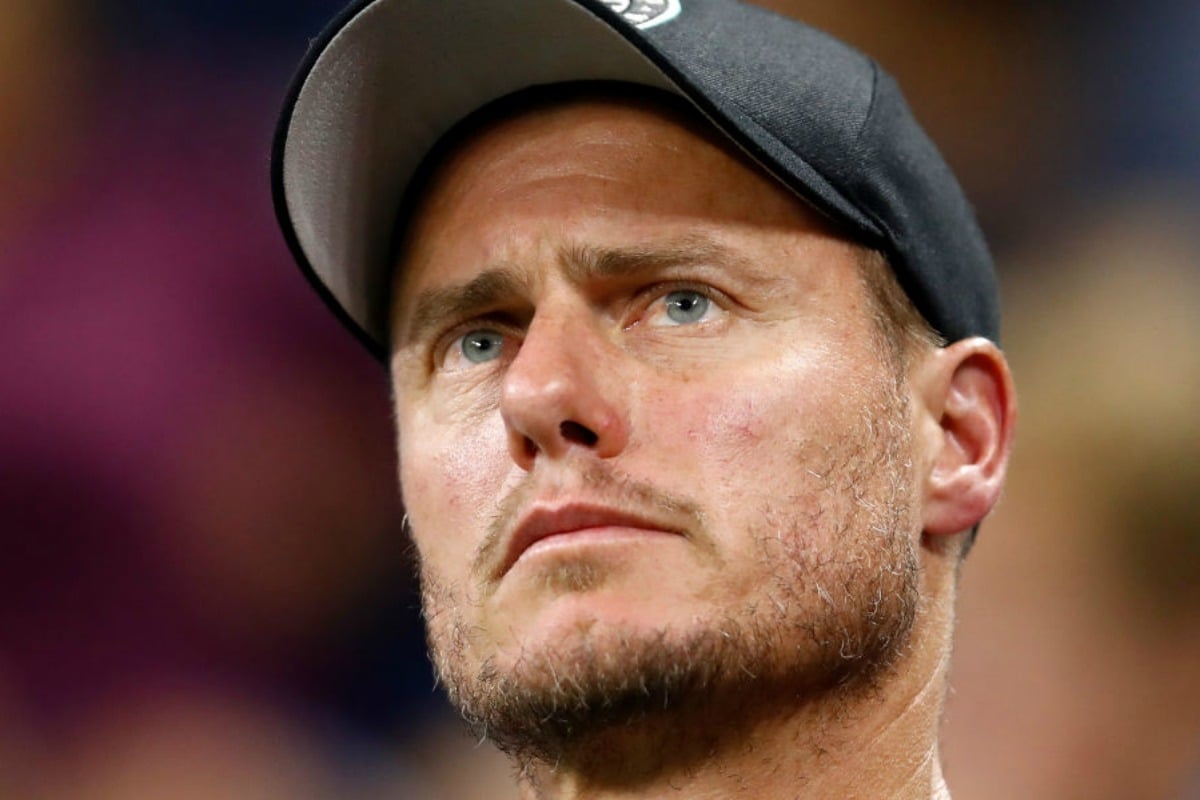 Lleyton Hewitt has sensationally claimed Bernard Tomic physically threatened him and his family and says he'll never play Davis Cup as long as he's involved as captain.
Speaking after his Australian Open doubles exit, Hewitt says he's cut all contact with Tomic following the alleged abuse over the past 18 months.
Hewitt says he tried to help Tomic – who this week criticised his Davis Cup and Open wildcard player selection policy – but believes the 26-year-old former Australian No.1 is now a lost cause.
Hewitt said he'd received multiple threats from Tomic.
"Both (physical and verbal) – blackmail and physical," Hewitt said on Thursday night.
"The threats that I've received for me and my family that I've had had for a year and a half now, I don't think anyone would reach out to a person who speaks like that.
"For me, it was the abuse I copped from him at the end. I drew a line in the sand and I haven't spoken to him since.
"He won't play Davis Cup while I have anything to do with it."
Hewitt said he didn't feel threatened by Tomic's abuse but was frustrated after trying to help the world No.88 and one-time No.17.
The Lleyton Hewitt press conference was WILD, y'all. Blackmail, threats, disowning. This country really is a tennis soap opera. #AusOpen

— Ben Rothenberg (@BenRothenberg) January 17, 2019
Describing him as a "clown", he said he was disappointed by Tomic's most recent comments.
"For me, the biggest frustration is that I really went out of my way to help him," Hewitt said.