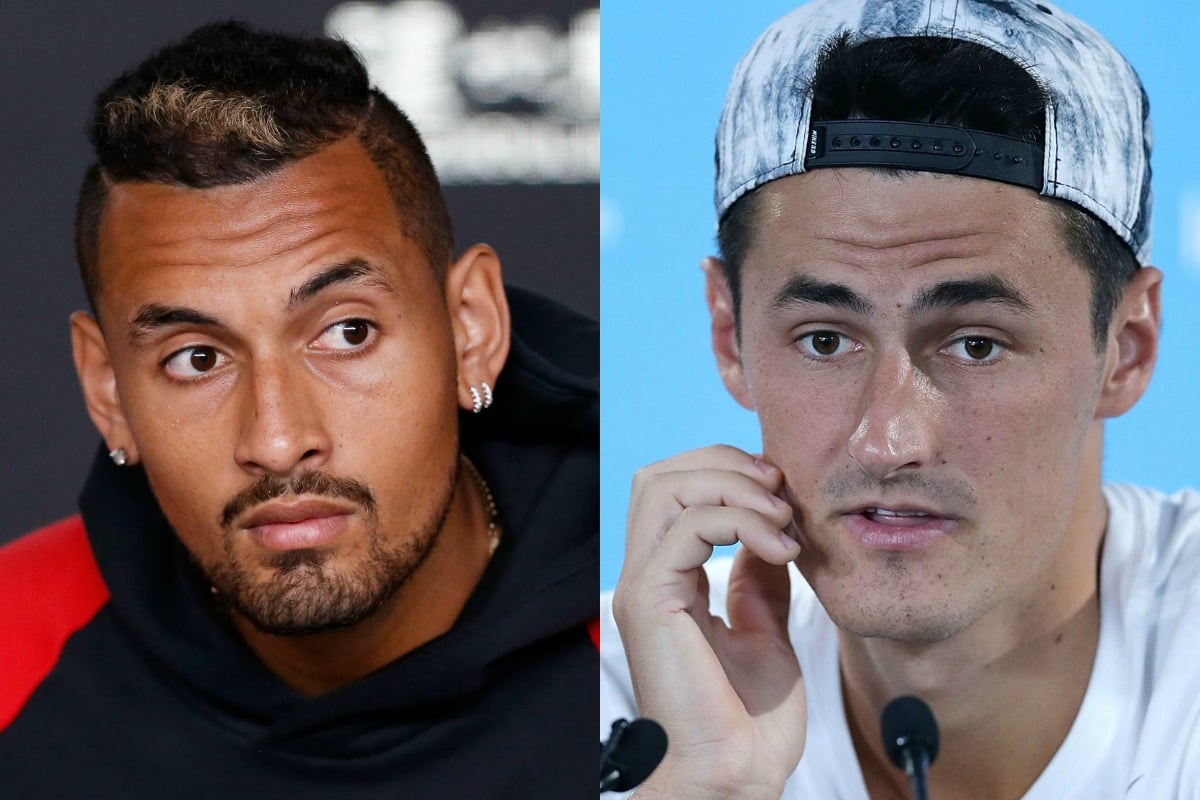 It was 2015 when Shane Warne, former Australian cricketer, publicly addressed then 20-year-old Nick Kyrgios, cautioning: "You're testing our patience mate."
That was three-and-a-half years ago.
Now, our patience is well and truly wearing thin.
On Tuesday night, Kyrgios lost in the first-round of the Australian Open to Canadian Milos Raonic, ranked world number 17. But it wasn't the result that upset viewers.
"I don't have time for this sh*t," my brother, a lover of tennis, texted me as the match ended.
"Sport is meant to inspire you to know what humans are capable of. Watching him makes me want to have the day off work tomorrow."
It wasn't, to be clear, anything to do with the fact Kyrgios lost.
It was to do with the perception that – at some point throughout the match – he stopped trying.
In Kyrgios' defence, he was plagued by injury. A sore knee, he complained, was holding him back.
But experts, like seven-time grand slam champion John McEnroe, isn't convinced that Kyrgios' multiple injuries are simply a case of bad luck.
"Does he not train enough because the body breaks down? Or does the body break down because you don't train enough?" McEnroe said during Channel 9's commentary.
"He wouldn't know because he hasn't trained hard enough to know," McEnroe added. "You've got to try the other way before you dismiss it."
Kyrgios himself has referred to training "every now and then" – not nearly as much as his competition. For a period, he didn't even have a coach. After losing at Wimbledon, in a game where he was also accused of "giving up", it was later revealed he'd spent the morning playing video games.
Simply, that kind of performance is not what spectators are paying money to see.
Kyrgios' knee injury, which in his words, caused him to 'just give up basically', comes in the same week 31-year-old Andy Murray hobbled around the court with a debilitating hip injury, eventually being defeated in no less than five sets by Roberto Bautista Agut at what will likely be his last Australian Open tournament, if not grand slam.
Of course, playing through injury is not the mark of a sporting legend.
But through injury, undoubtedly excruciating, no one can accuse Murray of not wanting to be there.
"Maybe I'll see you again, I'll do everything possible to try," the three-times grand slam champion said on court, his voice shaking.
"I'll give it my best shot."