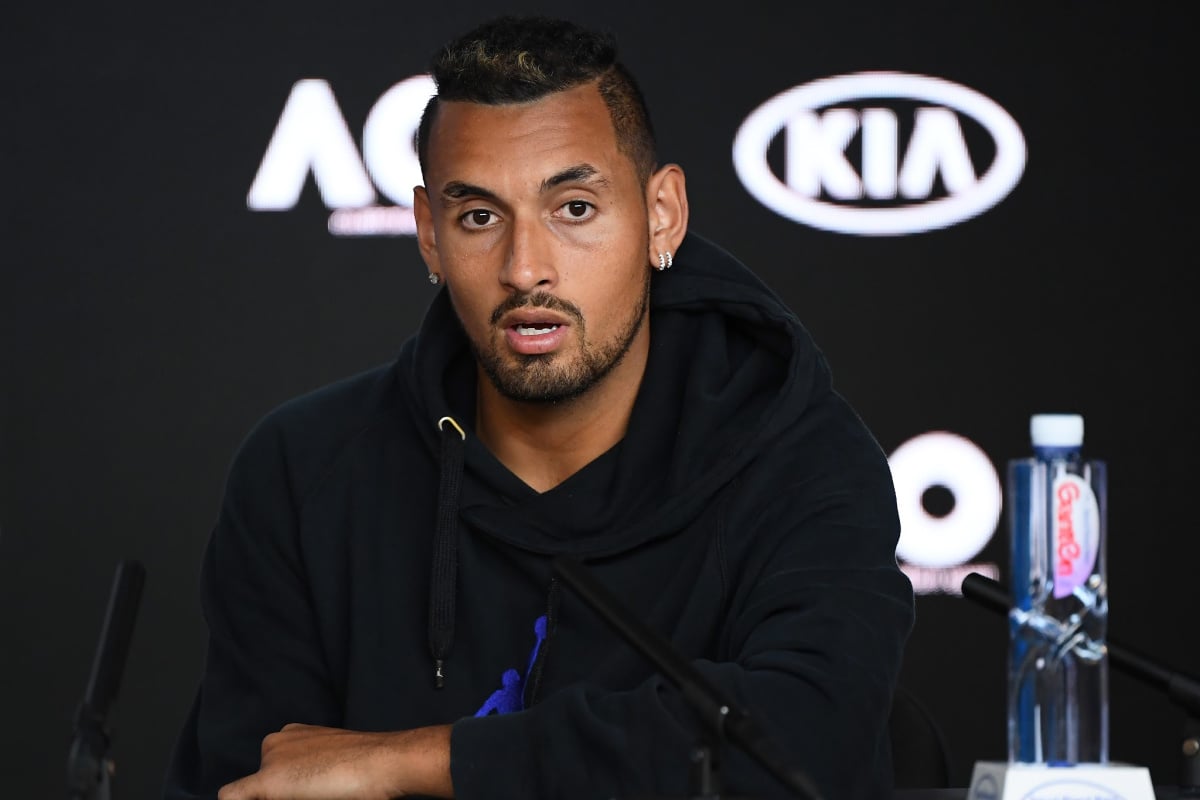 – With AAP
Nick Kyrgios appears to have burnt his Davis Cup bridges by having a second dig at Australian captain Lleyton Hewitt.
Kyrgios declined to back Bernard Tomic's criticism of the tennis great during a press conference on Tuesday. But then he decided social media was a better place to make his feelings known.
On Wednesday night, Kyrgios posted a screenshot on Instagram of Hewitt doing television sideline commentary from young Aussie tennis star Alex de Minaur's players' box during his second round win.
Kyrgios posted a poll to his followers, asking whose match Hewitt was watching.
He provided two options: "Demon" and "No one else". (Demon is Alex de Minaur's nickname.)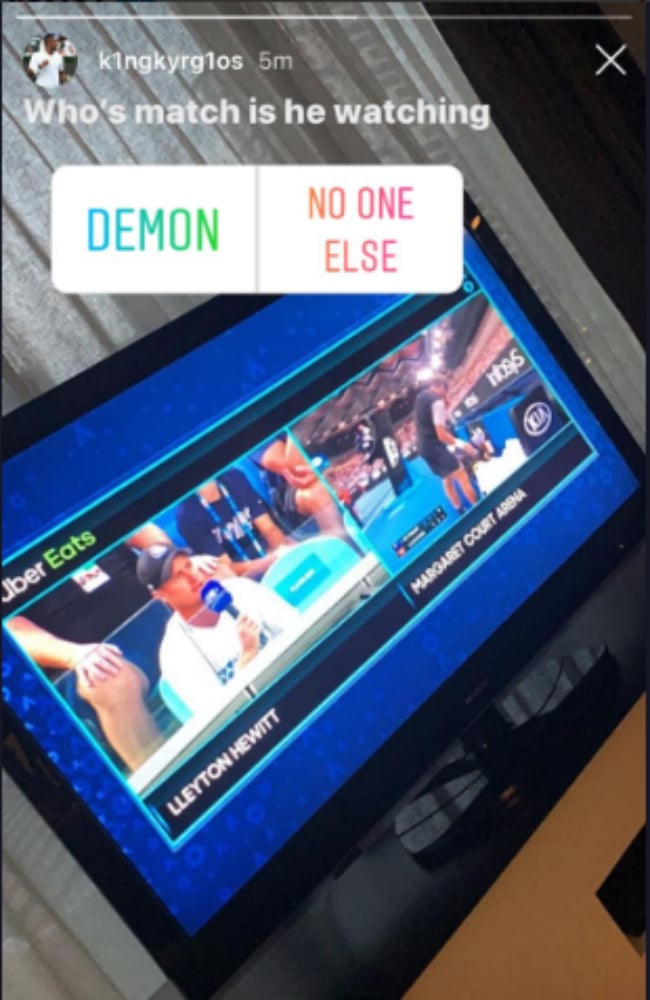 Kyrgios removed the post not long after it appeared but it added weight to Tomic's comments that there was a rift in the Davis Cup camp.
After losing to Croatian Marin Čilić on Monday, Tomic chose to talk instead about Hewitt and the Davis Cup.
"No one likes him anymore," he told the media.
"Kokkinakis, Kyrgios, we don't want to play anymore because he's ruined it [the Davis Cup]. He's ruined the system. Like, go away. I thought he'd retired, like, why are you still in tennis? Why do you still play all these doubles tournaments?" Tomic said in regard to Hewitt playing in last year's Davis Cup tournament.
"He doesn't put the players first. He doesn't put Nick [Kyrgios] first. He doesn't put Kokkinakis first. He always thinks of himself and it's not good. You're not playing any more bro. You're retired. It's not good."
In his post-match press conference a day later, after losing to Canadian Milos Raonic, Kyrgios wouldn't be drawn into commenting on the feud.
When asked his thoughts on Tomic's comments, Kyrgios replied: "I didn't see them."
He said he would make himself available for the Davis Cup – which was at odds with Tomic's comments.
Kyrgios said there was "not really" a rift between him and Hewitt and that he "didn't know what to say" in response to Tomic.
"I don't know what to say. Like, I don't have a big deal with anything. I've always wanted to play Davis Cup. I love Davis Cup. If I don't play, I don't play. Like, I'm available. That's all I got to say. Like, what do you want from me?" he said.