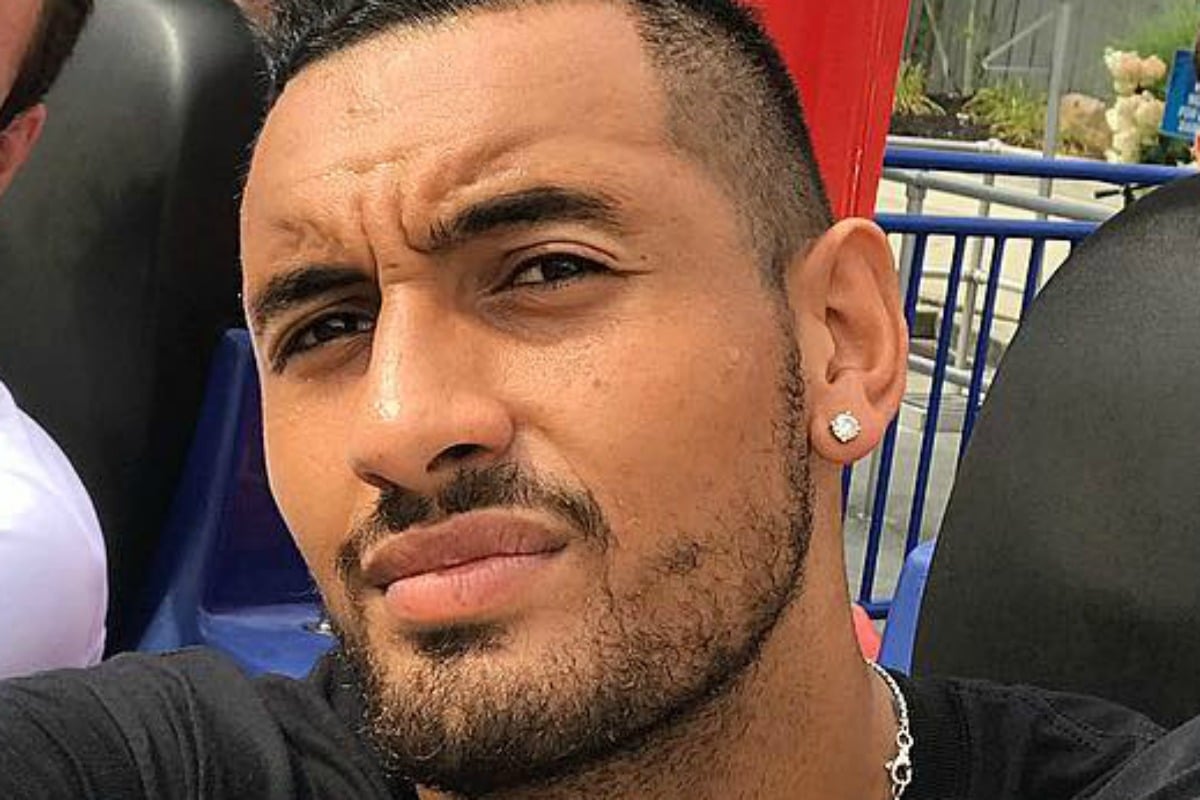 -With AAP.
1. Nick Kyrgios' bizarre response when asked about the feud between Tomic and Hewitt.

Nick Kyrgios claimed he "didn't see" Bernard Tomic's comments about Davis Cup captain Lleyton Hewitt.
Tomic's plea for Hewitt to "go away" amid claims that not only he but also fellow grand slam quarter-finalist Kyrgios and Thanasi Kokkinakis no longer want to play Davis Cup under Hewitt have rocked Australian tennis.
"He's ruined the system," Tomic said after his first-round Australian Open loss to Marin Cilic.
Speaking at a press conference on Tueday night following his loss to Milos Raonic in straight sets, Kyrgios bizarrely answered questions about the feud.
When asked his thoughts on Tomic's tirade, Kyrgios replied: "I didn't see them."
He said he would make himself available for the Davis Cup – which was at odds with Tomic's comments.
Kyrgios said there was "not really" a rift between him and Hewitt and that he "didn't know what to say" in response to Tomic.
"I don't know what to say. Like, I don't have a big deal with anything. I've always wanted to play Davis Cup. I love Davis Cup. If I don't play, I don't play. Like, I'm available. That's all I got to say. Like, what do you want from me?" he said.
He went on to say the focus on Tomic's comments was "sad".
"I think it's ridiculous, to be honest. With all the issues that are going on in the world, we're focusing on someone's comments about Davis Cup. It's pretty sad. It's pretty sad."
Kokkinakis did little to douse the flames when he declined to endorse the skipper after his first-round retirement against Taro Daniel – which he partially blamed on a gruelling qualifying campaign after being overlooked by Hewitt for an Open wildcard nomination.
"I"m not answering that," Kokkinakis said when asked if he supported Hewitt staying on as Cup captain for Australia's qualifying tie next month in Adelaide against Bosnia and Herzegovina.
Australian No.3 Matt Ebden – overlooked for September's World Group playoff loss in Austria – also raised concerns over Hewitt's captaincy credentials.
Ebden said "there's clearly some issues that need to be addressed with the players and Tennis Australia, with Davis Cup and the players and the group as a whole".
However, tennis legend John Newcombe has told Lleyton Hewitt to 'take the high ground" and ignore Bernard Tomic – and all other outside noise – and continue nurturing Australia's young talent however he sees fit.