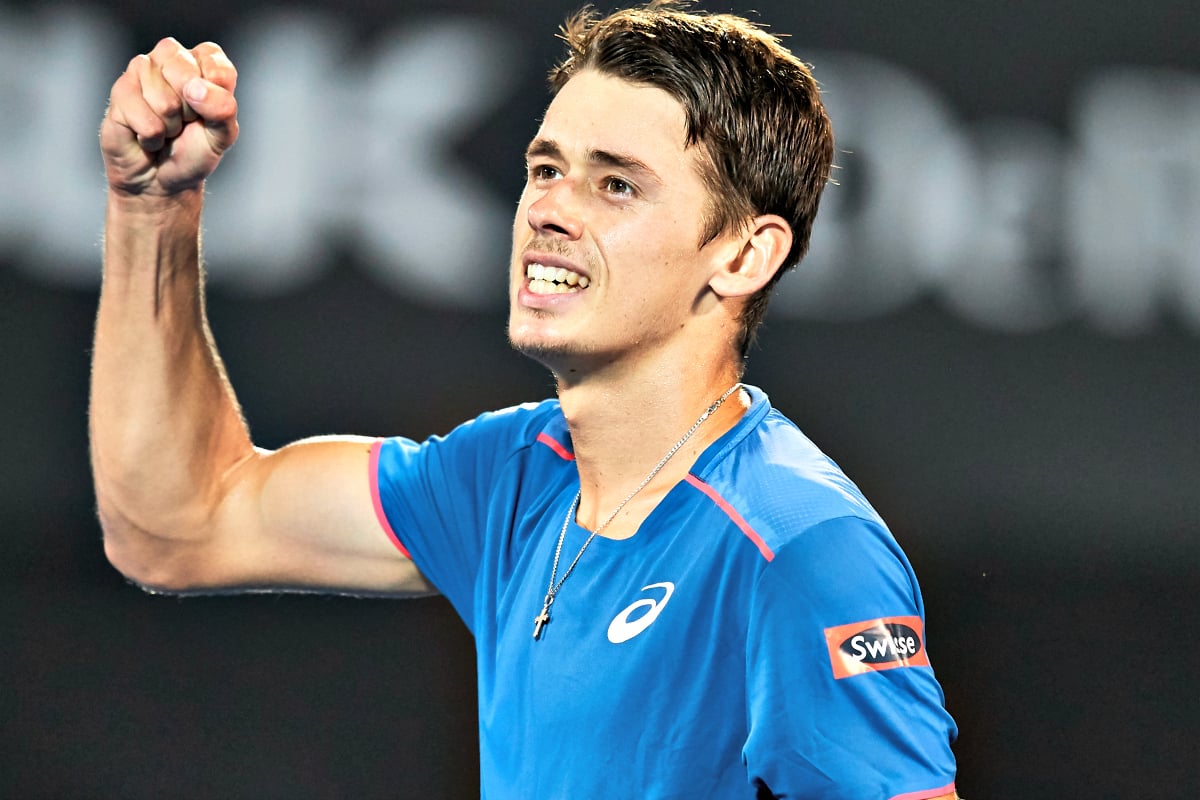 On Saturday, an Australian tennis player did something extraordinary you might've missed.
Alex De Minaur, a 19-year-old from NSW played and won the Sydney International semi-final. Five hours later, in 33-degree heat and Sydney's signature humidity, he played in the final against a well-rested opponent to win his first career title. He's the youngest player to win the tournament since Aussie tennis legend Lleyton Hewitt did so back in 2001, and the first Aussie to do so since Bernard Tomic in 2013.
"I thought it wouldn't happen… you guys don't know how much it means to do it in front of all you guys, in front of my home," he told the crowd following his memorable win as Hewitt and his nine-year-old son Cruz watched on from De Minaur's player's box.
To not only play, but win with just five hours recovery time between elite level matches is a massive achievement. But to do so without complaint over the unfavourable change in schedule due to wet weather, playing a tournament in a stadium without a roof, aching muscles and mental fatigue – it's the kind of professionalism and sportsmanship Aussie tennis fans have been missing from their young male players.
While attention was focused on what our men's tennis stars have been saying and doing off the court, De Minaur was working. The teenager finished 2018 at 31 in the Association of Tennis Professionals (ATP) world ranking. In 2017, that number was 208.