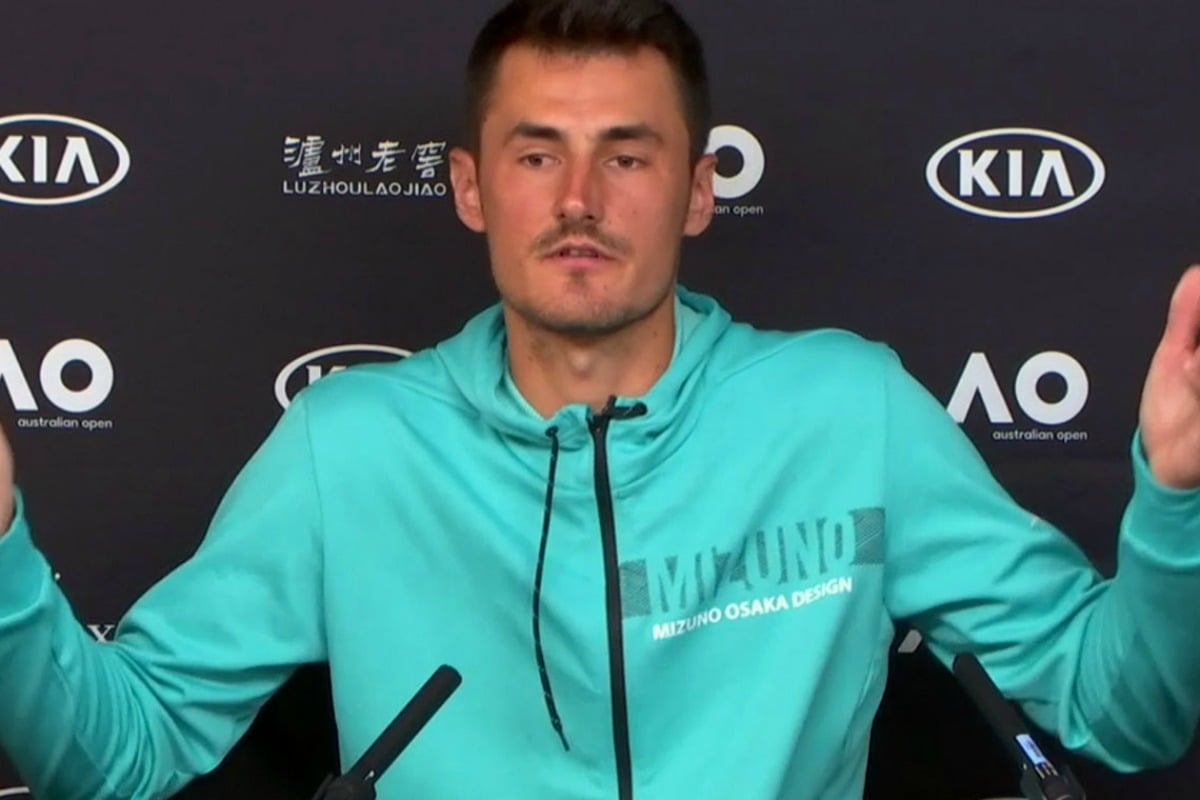 On Monday, 26-year-old Bernard Tomic, ranked world number 88, lost in three sets in the first round of the Australian Open.
It's unclear what any of that has to do with retired Australian tennis player, and now captain of the Australian Davis Cup team, Lleyton Hewitt – but, according to Tomic, it very much does.
"No one likes him anymore," Tomic remarked in a post-match interview broadcast late on Monday night.
"Kokkinakis, Kyrgios, we don't want to play anymore because he's ruined it [the Davis Cup]. He's ruined the system. Like, go away. I thought he'd retired, like, why are you still in tennis? Why do you still play all these doubles tournaments?" Tomic said in regard to Hewitt playing in last year's Davis Cup tournament.
"He doesn't put the players first. He doesn't put Nick [Kyrgios] first. He doesn't put Kokkinakis first. He always thinks of himself and it's not good. You're not playing any more bro. You're retired. It's not good."
After only five minutes, the press conference was shut down by an Australian open official. On his way out, Tomic addressed reporters with a grin: "Have fun with that".
Oh. Rest assured we will, Tomic.
But the most fun, surely, is being had by Tomic, who somehow avoided headlines that read, "Tomic out in straight sets". Instead, he successfully rewrote the story, shifting the spotlight onto a perhaps invented feud between Hewitt and himself.
If only Tomic, who can no longer be excused as a surly teenager, but a badly behaved man, could see the defining trait of Hewitt's career; a characteristic Tomic so desperately needs to develop.
Grit.
Once the best player on the planet, the youngest ever to hold that title, Hewitt is remembered for much more than that.
Hewitt was the player who could be down five games to one, and come back. He never, ever gave up.
Tennis commentators will tell you that Tomic has more natural ability than Hewitt ever did. Many of the young guys likely do.
But when it's midnight, you've been playing for four hours, you're down, you're tired, and you're dehydrated, natural ability has little to do with it.
Hard work, resilience and a hunger to win will get you much further than any talent you happened to be born with.