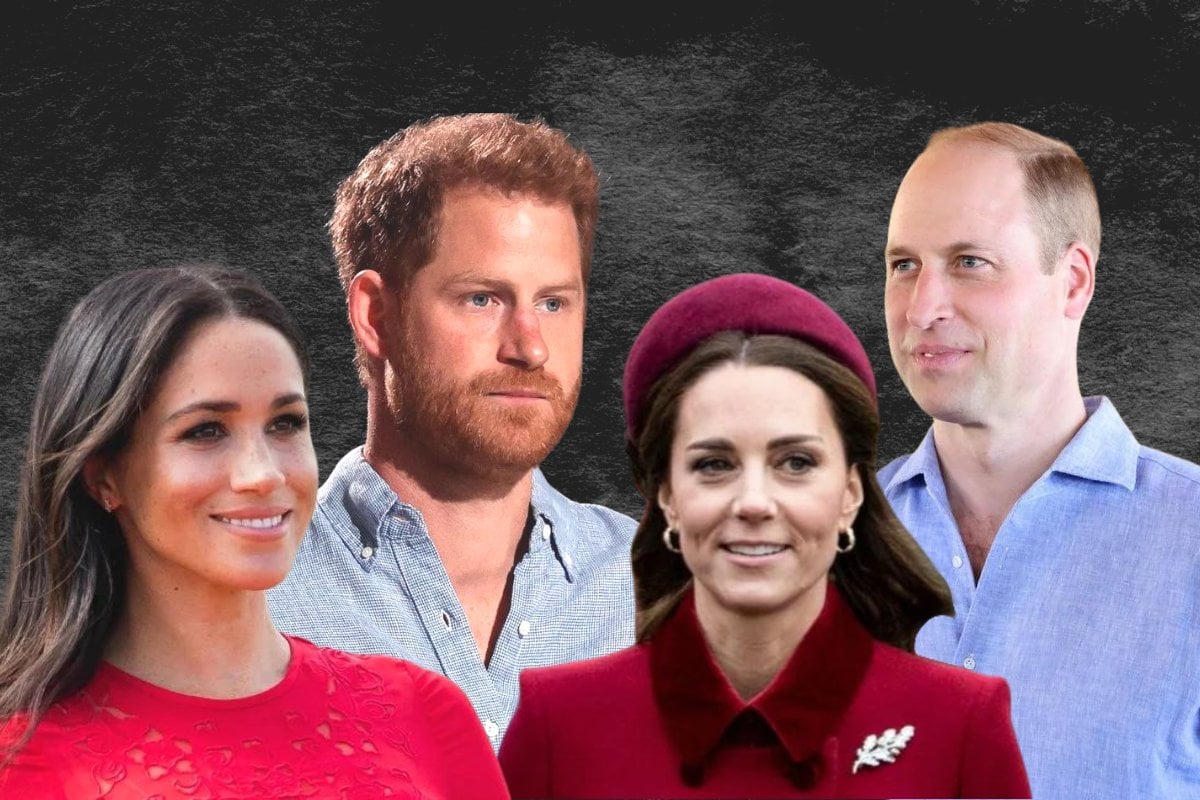 There have been plenty of tell-all accounts on the royal family for decades now.
But this week, we were brought a little closer into the world of the British monarchy, thanks to a new insider book. 
Tina Brown - the former editor-in-chief of Tatler, Vanity Fair, and The New Yorker - has released a new book titled The Palace Papers: Inside the House of Windsor - the Truth and the Turmoil which explores the stories from the inside. 
Brown is known to be on good authority when it comes to her sources that have "inside knowledge" as Prince Margaret's best friend Lady Anne Glenconner said when endorsing the book.
And trust us when we say that Brown had plenty of scandals, rumours and royal shenanigans to work with.
Watch back Meghan telling Oprah about The Firm 'perpetuating falsehoods'. Post continues below.
Given just how much information was included in this book, we've decided to unpack the six biggest tales. 
Here are the juiciest revelations. 
1. Here's why the 'fab four' only made one official charity appearance together.
In February 2018, Prince William, Kate Middleton, Prince Harry and Meghan Markle came together in a Royal Foundation appearance/charity event.
It had previously been announced that Meghan would become a fourth patron of the Royal Foundation, leading to the two royal couples being described as the 'fab four'.
Alas, the fab four rarely united after that event. And there's a reason why.
Brown said that Meghan had gone off script when making a short speech at the event, which upset Kate and William. Meghan had passionately talked about women's empowerment and how women "don't need to find a voice. They have a voice. They need to feel empowered to use it."
Perhaps it was the politicisation of her words that Kate was upset with, as when her speech came next, it was "dry" in comparison.