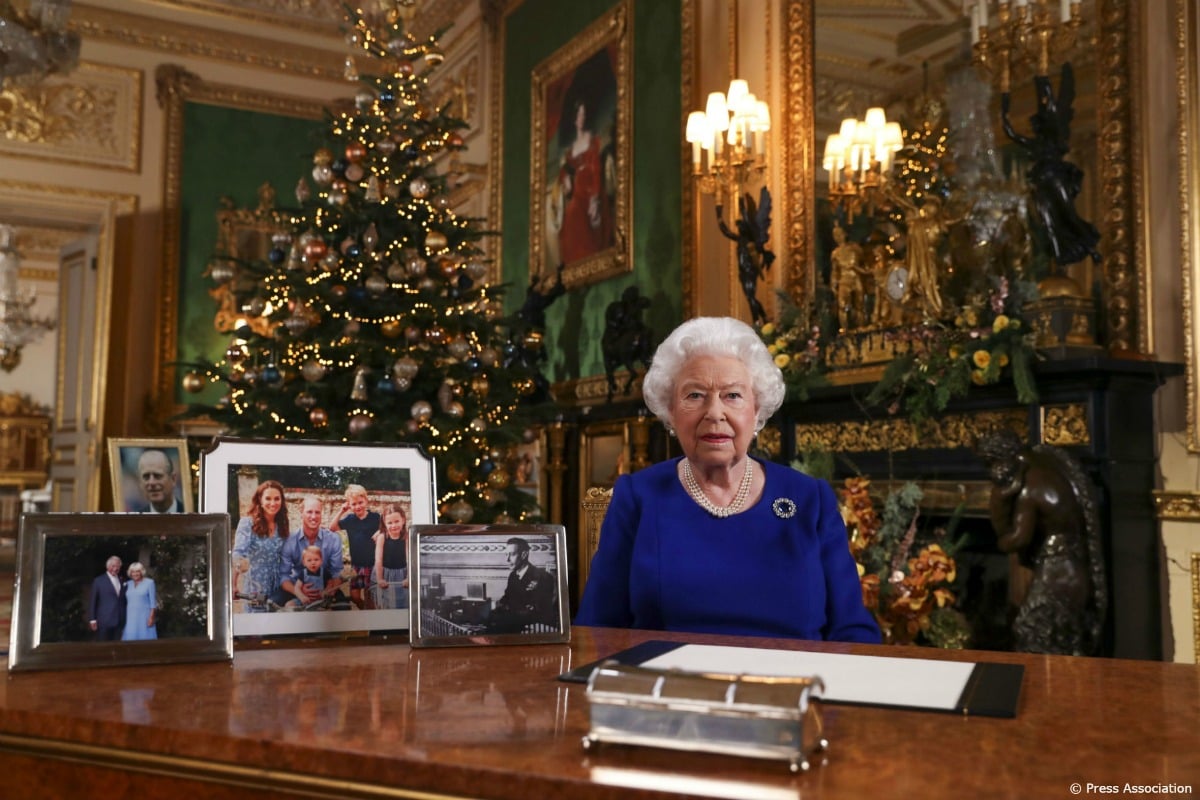 To catch up on all things royal family, make sure you check out our Royal Hub. We've got you completely covered.
The royal family have released an image from the Queen's annual Christmas address and the internet (as per usual) is reading very deeply into every tiny detail.
The focus is on some glaring omissions in the shot of the Queen sat at her desk surrounded by family photographs.
While she proudly displays photographs of her son Prince Charles with wife Camilla, grandson Prince William and his wife Kate Middleton, along with their three children, as well as snaps of her hubby Prince Phillip and even King George IV, other family members are noticeably absent.
There is no photo of Prince Harry, wife Meghan Markle and their baby son Archie.
Prince Andrew is also nowhere to be seen.
What actually happens at a royal Christmas? Post continues after video.
"Merry Christmas! This year The Queen's Speech was filmed in the Green Drawing Room at Windsor Castle. It will be broadcast on Christmas Day at 3pm GMT," reads a Tweet containing the preview photo.
Merry Christmas!
This year The Queen's Speech was filmed in the Green Drawing Room at Windsor Castle. It will be broadcast on Christmas Day at 3pm GMT.
This year marked the 75th Anniversary of D-Day & in the speech Her Majesty will reflect on the commemorations.
(1/3) pic.twitter.com/Mcw1k6LU5I

— The Royal Family (@RoyalFamily) December 24, 2019