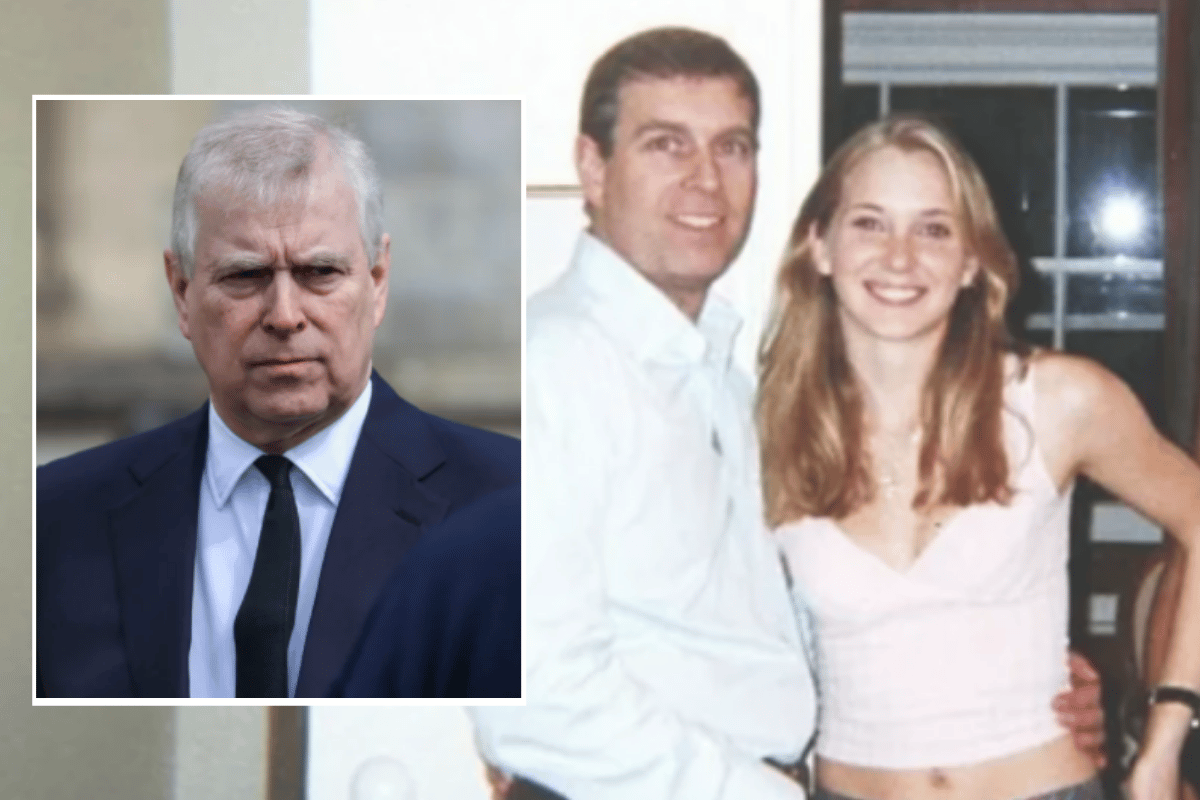 This post deals with sexual assault and might be triggering for some readers.
In August 2021, Virginia Roberts Giuffre filed a civil case in New York against the Duke of York, Prince Andrew, claiming he abused her when she was 17.
The lawsuit alleges the Prince engaged in sexual acts without Giuffre's consent, knowing how young she was and "that she was a sex-trafficking victim".
Prince Andrew has denied the allegations. 
With multiple updates in the lawsuit this week, including a call from Giuffre's lawyers for Prince Andrew to show evidence that he "cannot sweat" as he claims, here's everything we know about the case. 
Watch: Prince Andrew denying allegations by Giuffre on BBC in 2019. Post continues below.
What has Virginia Giuffre said?
Prince Andrew is one of the most prominent people linked to convicted sex offender, Jeffrey Epstein, with his name repeatedly mentioned in legal depositions surrounding accusations against Epstein for running a decades-long sex trafficking ring along with British socialite Ghislaine Maxwell. 
In one document from 2015, accuser Virginia Giuffre alleged she was forced to have sex with Prince Andrew - the Queen's second son who holds the title the Duke of York  - on three occasions when she was a child. The palace has denied this.
Giuffre said Andrew was one of Epstein's regular clients. 
"We went to club Tramp and he [Prince Andrew] danced with me. And he sweats a lot, and he smells funny," Giuffre told 60 Minutes in 2019.
Image: 60 Minutes.