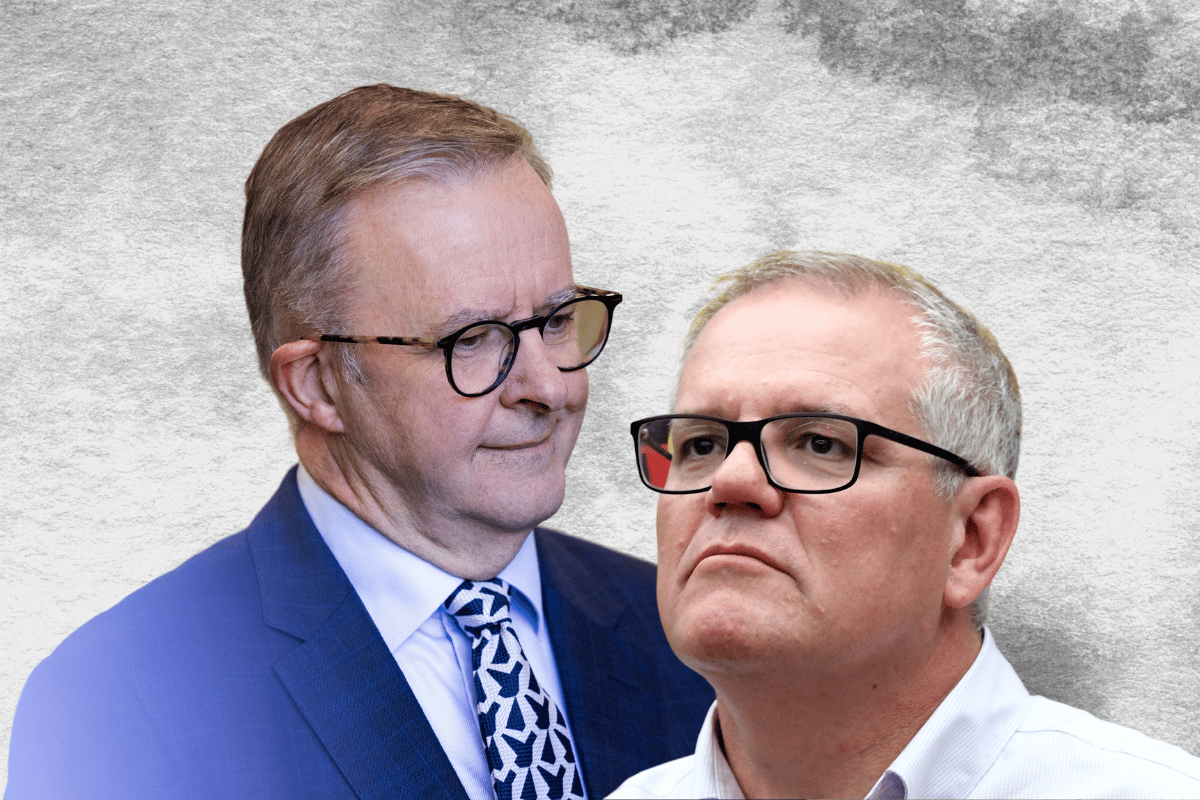 Our federal election is fast approaching which means our Prime Minister Scott Morrison and the leader of the Australian Labor Party - Anthony Albanese - will spend the next few months talking about each other a lot.  
Of course, it's what you'd expect from an election, and for the most part, these conversations need to be had. 
I welcome any talk about policies, climate change, and women's general treatment. After all, a woman is still dying every week because of domestic abuse, and half of NSW is currently battling the aftermath of floods. 
We need strong leadership in these trying times.
Watch Scott Morrison interrupts Anne Ruston. Post continues after video. 
But on Monday, Morrison got a bit off-topic when he decided to make a jab about Albanese's weight loss while speaking with Sky News host Paul Murray. 
He said: "I'm not pretending to be anyone else. I'm still wearing the same sunglasses. Sadly, the same suits. I weigh about the same size, and I don't mind a bit of Italian cuisine… I'm not pretending to be anyone else.
"And when you are the Prime Minister, you can't pretend to be anyone else. You've got to know who you are, because if you don't know who you are, then how are other people going to know?"  
His comments weren't about anything to do with Albanese's politics or policies.
Instead, they were about what size pants Albanese is currently wearing.
Of course, he was probably referencing the Women's Weekly photoshoot that saw the Australian Labor Party Leader looking handsome and appearing noticeably slimmer; he was definitely giving his best blue steel. 
This is often pretty typical when politicians are gearing up for a big election. They tend to take a holistic approach to winning, so they want their talking points to be sharp and they also want to be at the top of their health game.
Sometimes, this involves losing weight...
However, Morrison's comments imply that if your weight changes, you may change. It's the equivalent of people commenting that Rebel Wilson wouldn't be funny anymore because she is now thin. Naturally, Morrison's comments led to backlash and Twitter threads, and I'm sure by the end of the day, even memes. 
You know Scott Morrison is shit scared and has no policy to run with when all he can do is have a go at Anthony Albanese losing weight.#CallTheElectionDickhead

— Dave (@Dave_White69) March 14, 2022