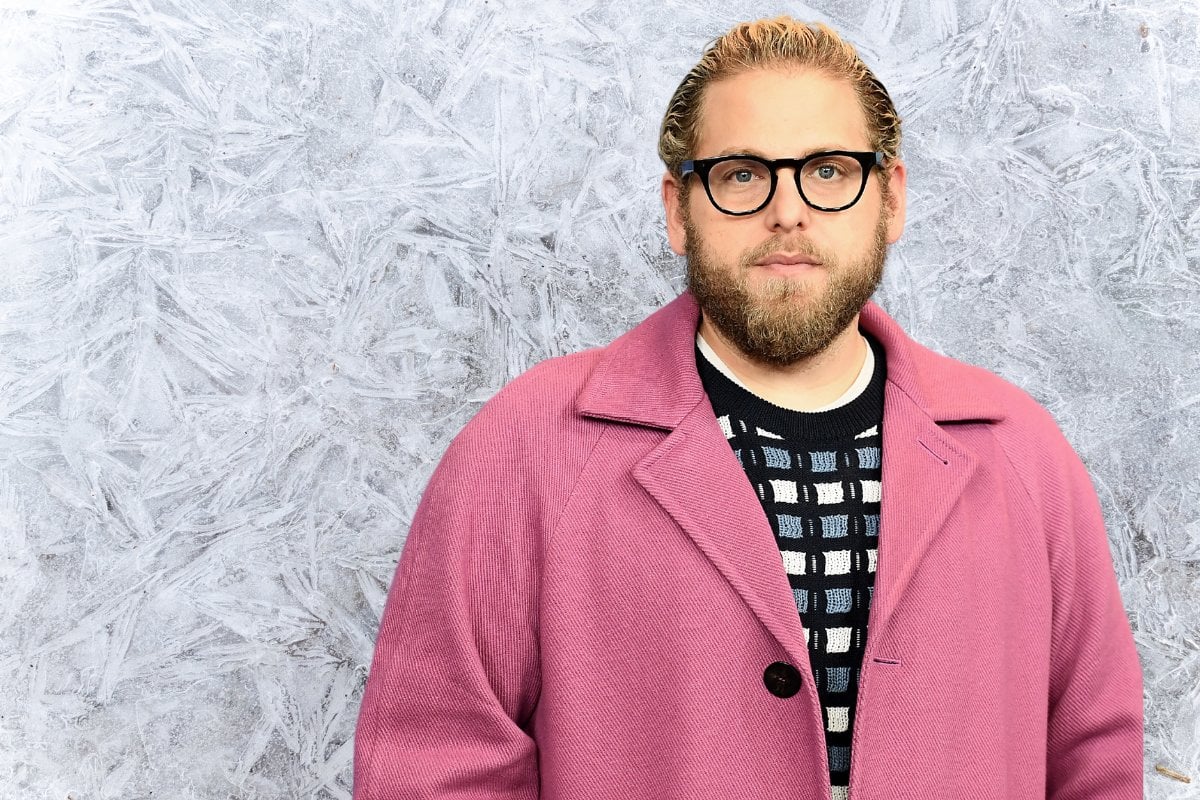 If Jonah Hill's career was a vinyl record, each side would play a very different type of music.
The A side would be the greatest hits of his career, from a break-out gig in the iconic comedy Superbad to starring roles in Get Him to the Greek and 21 Jump Street. All the way to more dramatic fare such as Moneyball and The Wolf of Wall Street , both of which earned him Academy Award nominations.
The B side, on the other hand, would offer up a very different tune. One where the actor's body is publicly mocked and shamed over the course of decades. His weight derided and questions like 'what's it like to be the fat guy?' thrown out during his many press tours.
"I became famous in my late teens and then spent most of my young adult life listening to people say that I was fat and gross and unattractive," The 37-year-old actor once said during an appearance on The Ellen DeGeneres Show, when talking about how his body was described in the world of entertainment and media.
In a now-viral 2014 interview clip, Jonah was asked if he was still considered 'the fat guy' in Hollywood circles, a question he refused to answer. 
why the fuck would u even think it's okay to say this i'm so mad pic.twitter.com/je0Wh12Ylv

— 𝔰 (@gyllenhaaaal) August 11, 2017
Just a few years earlier, in 2012, Billy Crystal made a targeted weight joke at Jonah's expense during the Oscars, pointing out the actor in the audience while singing "It's great you shed weight. But I think you should know, there's cupcakes after the show."
Jonah, who was nominated in the Best Supporting Actor category and seated near the stage next to his mother, couldn't hide the broken look on his face as the camera panned to him and the audience laughed at his expense.
This week Jonah made international headlines when he posted a response on his Instagram to shirtless paparazzi photos the Daily Mail published of him, addressing the ridicule that had followed him throughout his career.