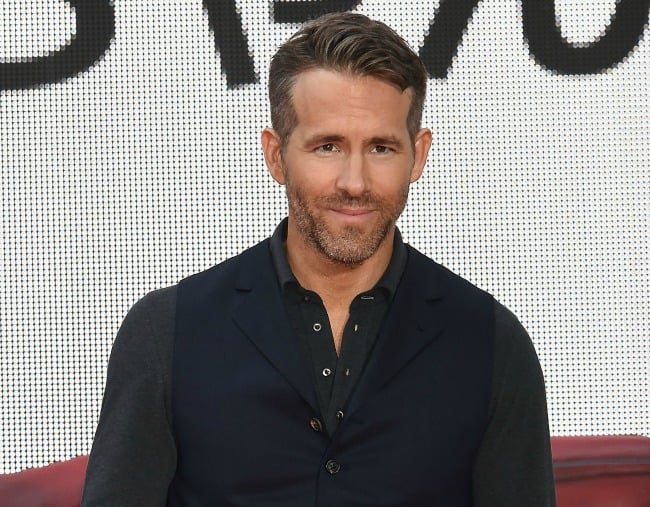 Ryan Reynolds had a very interesting name picked out for his daughter, but it didn't get to see the light of day.
Speaking to Canada's etalk shortly after the birth of his second daughter, Inez, in 2016, the 41-year-old actor said he suggested calling his little girl 'Excalibur Anaconda'.
Apparently Ryan first proposed the unique name – which, if we're being honest here, sounds like a spell from Harry Potter – when his first daughter, James, was born in 2013.
Despite having the name immediately shut down by his wife, Blake Lively, 30, Ryan just wouldn't let it go, and even mixed things up a bit the second time around.
"I had [suggested] the same name, except with all the letters in the name being silent, which again was confusing for everyone. Especially me," he joked to etalk.
But while Ryan may have been joking around, stranger things have happened in the world of celebrity.
In fact, 'Excalibur Anaconda' actually sounds kind of normal when you compare it to some of the celebrity offspring names that are out there.
Actress Shannyn Sossamon called her son, now 15, 'Audio Science'.
Jessica Simpson's five-year-old son is named 'Ace Knute'.
Hunger Games actress Jena Malone called her two-year-old son 'Ode Mountain'.
Meanwhile, Sam Worthington and Lara Bingle named their sons, aged three and one, respectively, 'Rocket' and 'Racer'.
And don't even get us started on some of the Kardashian kids.
So when you think about it, Ryan could have come up with a lot worse than 'Excalibur Anaconda'.