He's been holding out on us for over a month now, by Ryan Reynolds has finally revealed the sex of his new baby.
The actor's partner, Blake Lively, gave birth to the mysterious little bub at the end of September, giving a sibling to their 22-month-old daughter James.
But the couple has stayed impressively (and frustratingly) tight-lipped on its gender.
Until now.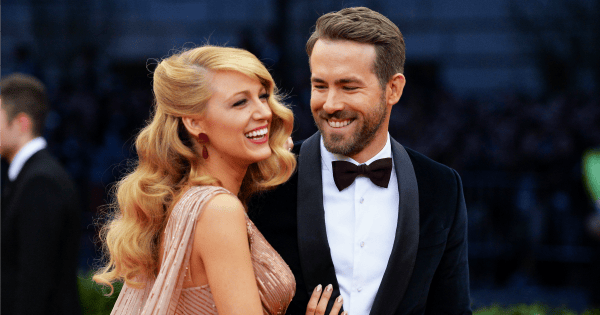 The more children these two produce, the better. Image via Getty.
Reynolds spilled the beans on the The Conan O'Brien Show, though in an indirect manner.
"Two under two is tough," he told the host, before adding, "Yeah, a lot of oestrogen. It's like an American Girl doll took a s**t on my life."
Yep, it's A GIRL!
We suspected as much. I mean, the Deadpool actor did accidentally let slip on social media last month, when he tweeted, "The mobile above my daughter's crib is just a whole bunch of NuvaRings. So she remembers how lucky she is."
Still no word on the name they've chosen for James' little sister. But rest assured we'll keep a close eye on Ryan's Twitter feed...