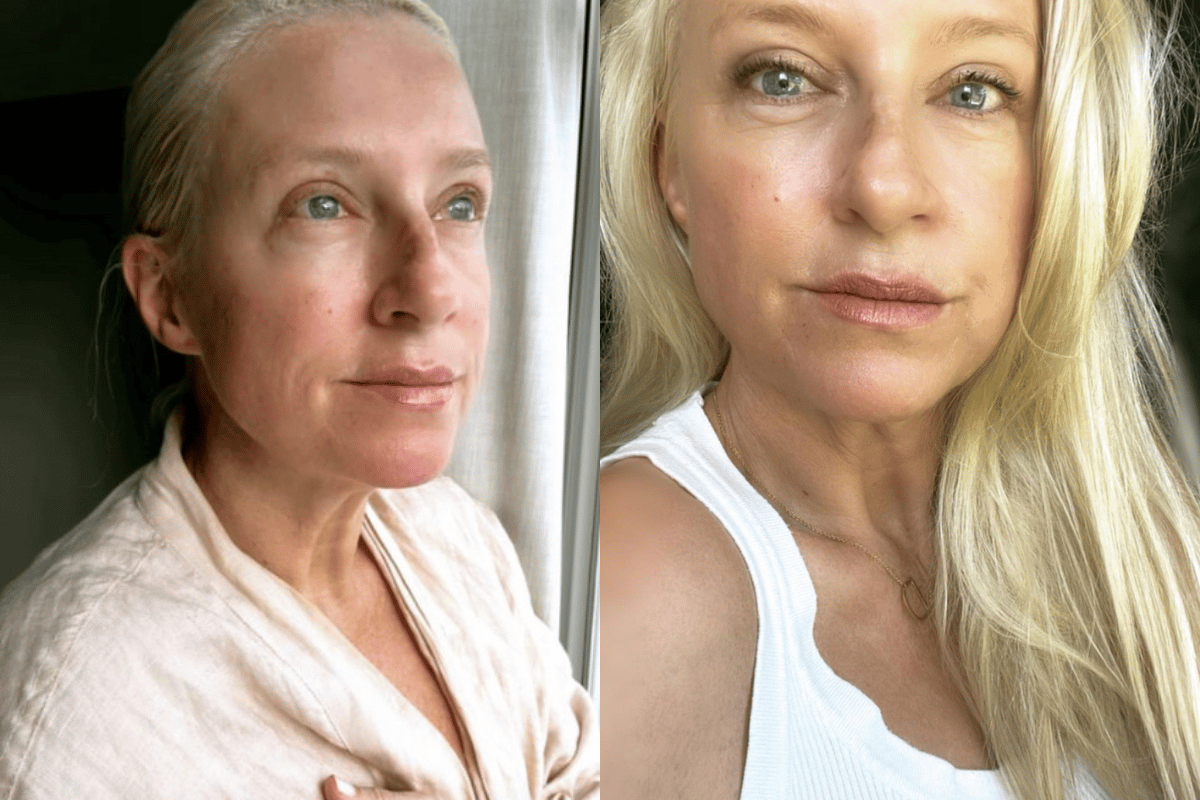 It was in my mid-40s that I started noticing some not-so-great changes in my skin. It was sudden. And shocking. Like a frying pan in the face.
My cheeks weren't quite as full, fine lines were deeper, and in that honest morning sunlight, my skin appeared duller, drier… could it be thinner?
None of it was a vibe.
Watch: Speaking of skin, here are Teresa McNamara's thoughts on Westman Atelier's new foundation. Post continues after video.
As we age, skin undergoes many changes dependent on genetics, lifestyle, and environmental factors. Throw in hormones, and it's not unusual to see your skin spiral.
Collagen and elastin begin to deplete rapidly, and estrogen imbalance attacks everything from texture and tone to volume and hydration.
So, what can you do? Lots of things. Perhaps the most important of which is habit. A routine is called a routine for a reason!
Here are five easy tweaks that (when used consistently) will give your 40-year-old skin some of its mid-30s glow back.
1. Double cleanse.
You need to wash your face. Properly. Otherwise, you may as well sleep with your head in a bin.
Double cleansing is as it sounds — the practice of washing your face twice. Use an oil-based cleanser first to remove the day from your face. And by the day, I mean pollution, make-up, sunscreen and actual dirt.