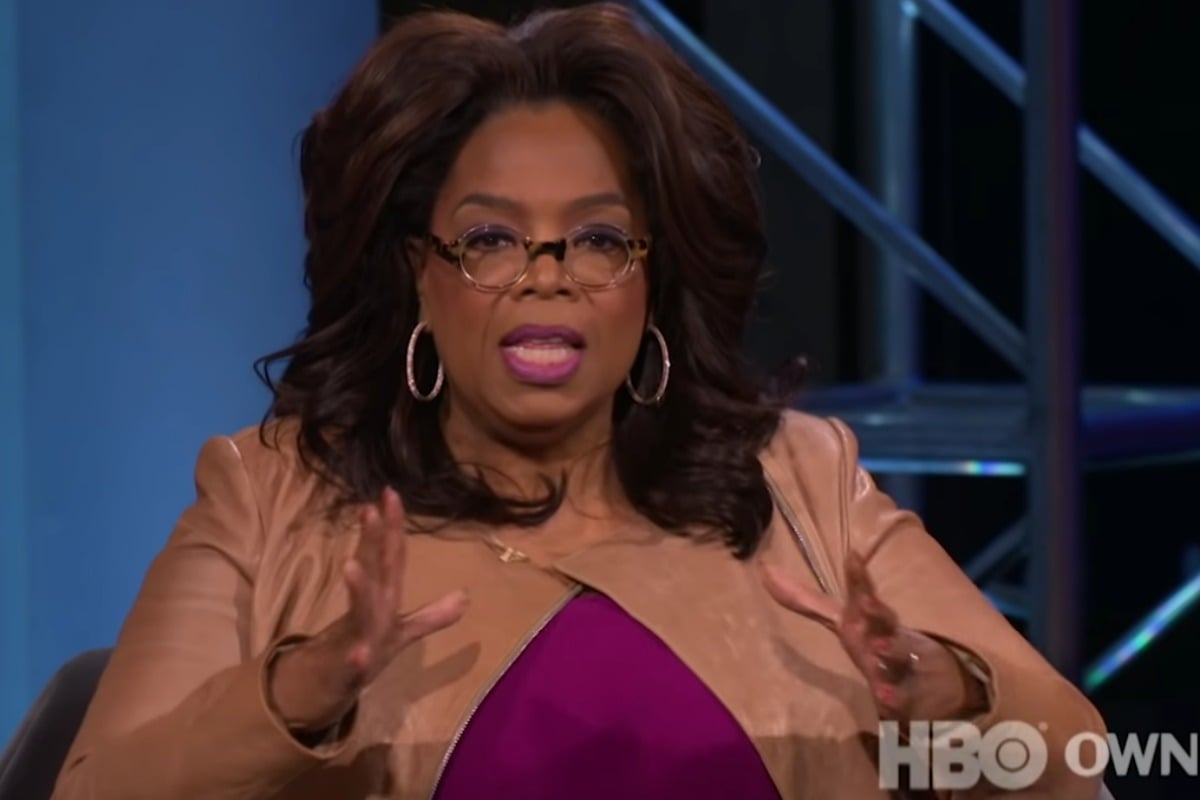 Oprah Winfrey will host a special show with Michael Jackson's accusers, Wade Robson and James Safechuck. It will air straight after the Michael Jackson documentary that reportedly left critics feeling "sick to their stomachs".
Leaving Neverland features the testimonies of Robson and Safechuck, who both allege Michael Jackson sexually assaulted them as children at his Neverland Ranch property.
Watch the official trailer for the four-hour film below. Post continues after.
Oprah interviews both men, along with the documentary's director Dan Reed, in Oprah Winfrey Presents: After Neverland. They will appear "before an audience of survivors of sexual abuse and others whose lives have been impacted by it," according to HBO and Winfrey's OWN network.
In the trailer below, she makes an emotional introduction about the prevalence of childhood sexual abuse in society. Oprah is a sexual assault survivor  – she revealed she was raped at the age of nine.
The veteran TV host opens up about her own experiences, as she stresses the importance of giving survivors a platform to speak out.
"Here's the reason why I'm here. Twenty five years of The Oprah Winfrey Show I taped 217 episodes about sexual abuse," she says.
"I tried and tried and tried to get the message across that sexual abuse was not just abuse, that it was sexual seduction. But for me, this moment transcends Michael Jackson, it is much bigger than any one person. It is a moment in time that allows us to see this societal corruption. It is a scourge on humanity."
"It's happening right now it's happening in families, we know it's happening in churches, and it's happening in schools and sports teams everywhere.
"So if it gets you, our audience, to see how it happens, then some good would have come of it."
When Oprah first interviewed the controversial king of pop in 1993, she says she walked away feeling like he was someone she could "be friends with".