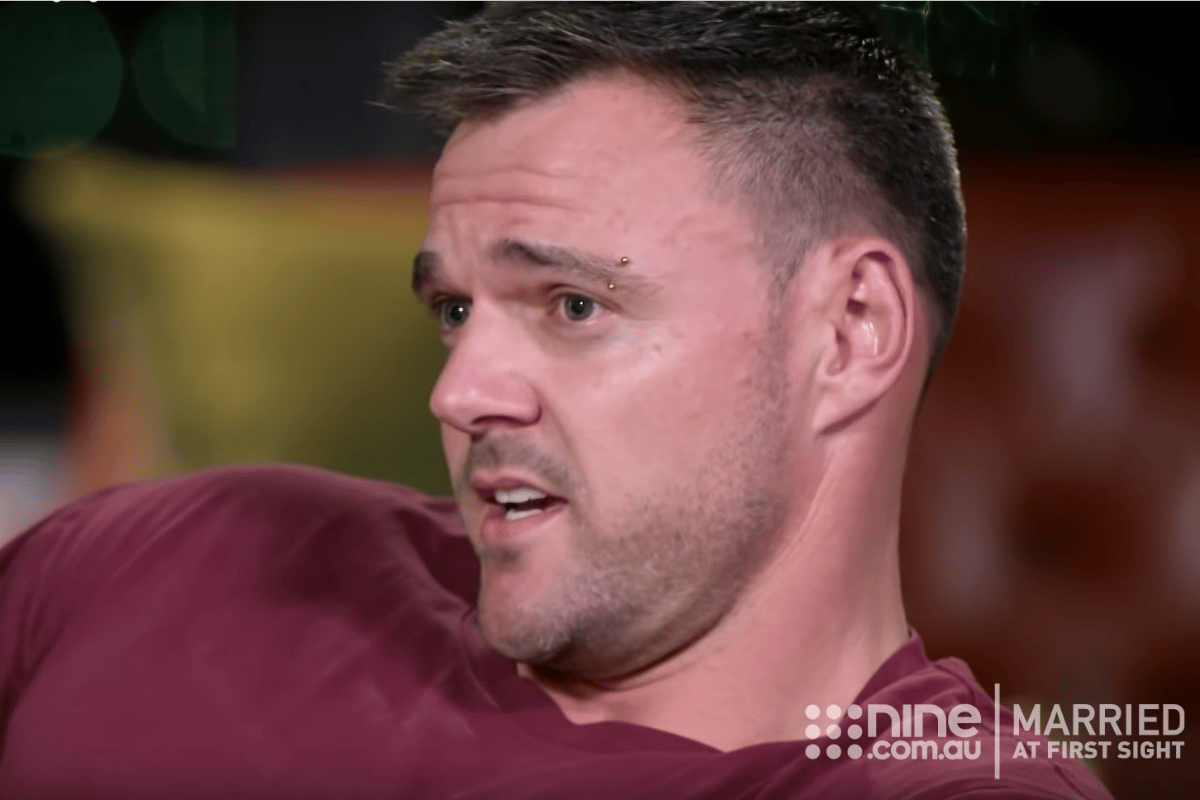 1. In just one sentence on Instagram, MAFS' Bronson threw massive shade at his cheating wife Ines.
Bronson Norrish has finally cracked.
On Married at First Sight, Bronson's 'wife' Ines and Elizabeth's husband Sam have carried out a secret affair for episodes on end.
After secretly texting each other, the pair met for a date before allegedly, erm, sealing the deal.
Now, with a single sentence, Bronson has finally had his say on his wife's cheating scandal.
Posting a photo to Instagram looking out his hotel window, Bronson wrote: "Star light, star bright… wonder who my wife is doing tonight".
Yikes.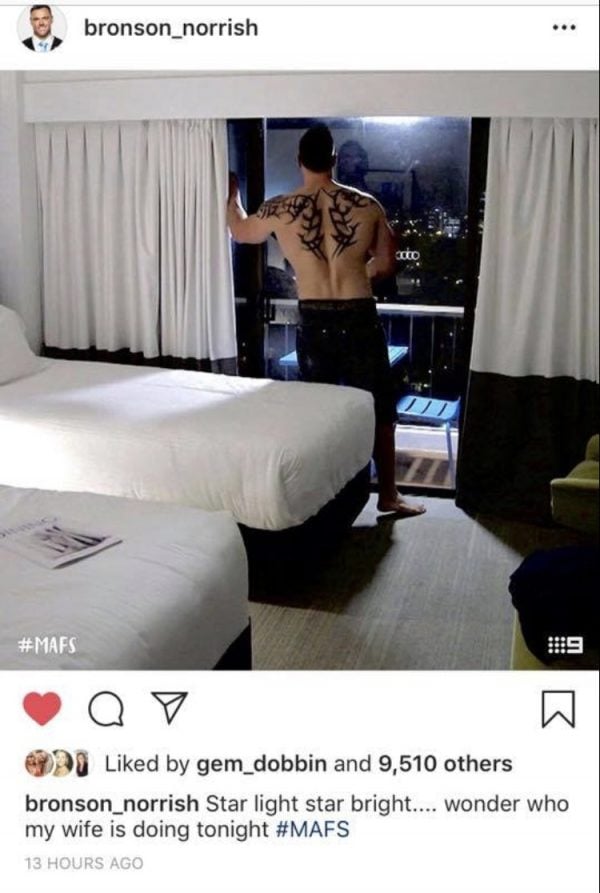 Since posting the photo, it appears Married at First Sight producers may have stepped in.
Comments on the post have now been disabled and Bronson has changed the caption to: "Star light, star bright... where is my wife tonight".
 

View this post on Instagram