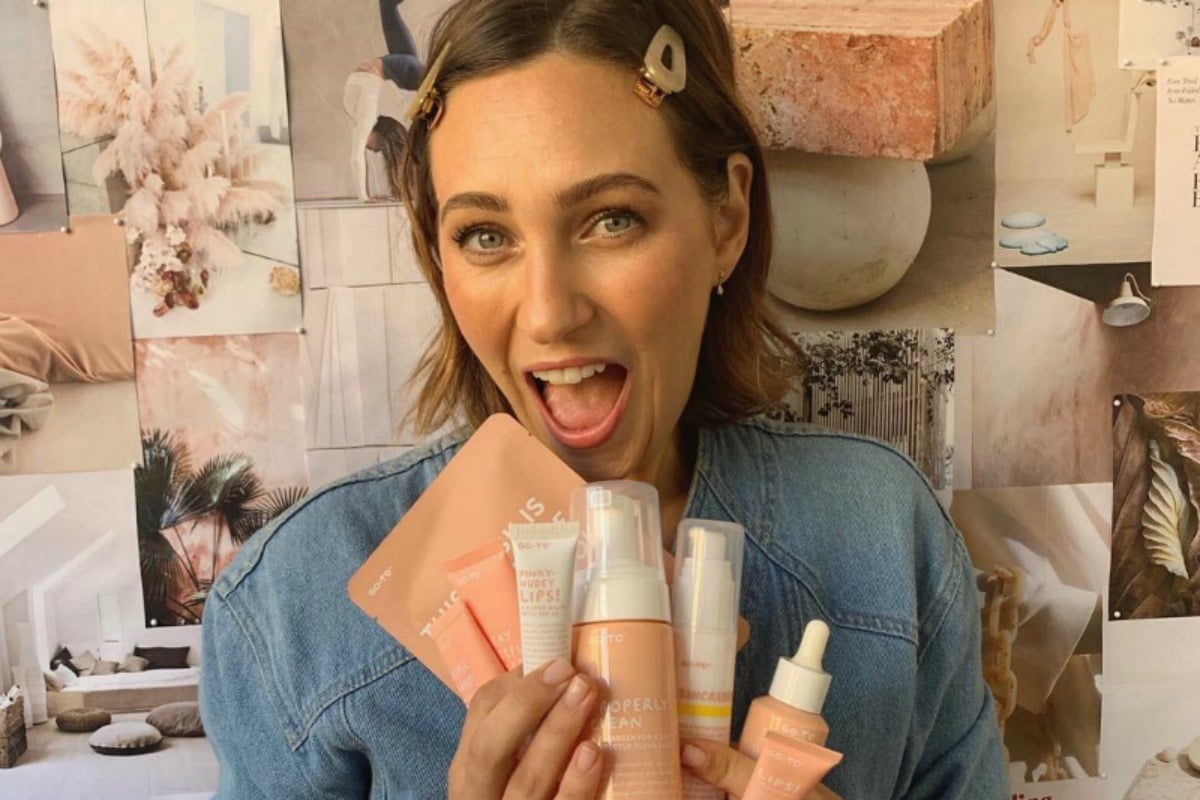 Good news, beauty lovers.
The peachy packaging and hard-working concoctions of Zoe Foster Blake's skincare line Go-To will be available to pick up from your nearest Mecca store from April onwards.
Yep – no longer will you have to wait days for a new Very Useful Facecream you squeezed the last drop out of yesterday, or pay shipping fees on your bottle of Face Hero.
The beauty guru announced the news on Instagram on Thursday night, telling fans her products would be available in all Mecca stores across Australian and New Zealand.
"As a frequent and dedicated customer of Mecca, and a long time admirer of (Mecca founder) Jo Horgan and what she has created within the Aussie beauty industry, it's so exciting to be part of the family," she said.
The mum-of-two has previously said that she didn't want to put her products in stores because she liked to be in control.
"I don't want to get into retail stores because I lose control of what the customer experiences," she said in an interview at a Business Chicks 9toThrive event in 2016.
"I want a customer to be delighted at every touch point, from our website, to the packaging, to the use of the product."
From the sounds of it, Zoe now believes her products will be in safe hands at Mecca.
And they'll be in our hands sometime in April. No specific date yet, but we're sure there'll be an update on Instagram in the coming months.
Want to know how Zoe Foster Blake does it? We asked her on I Don't Know How She Does It…