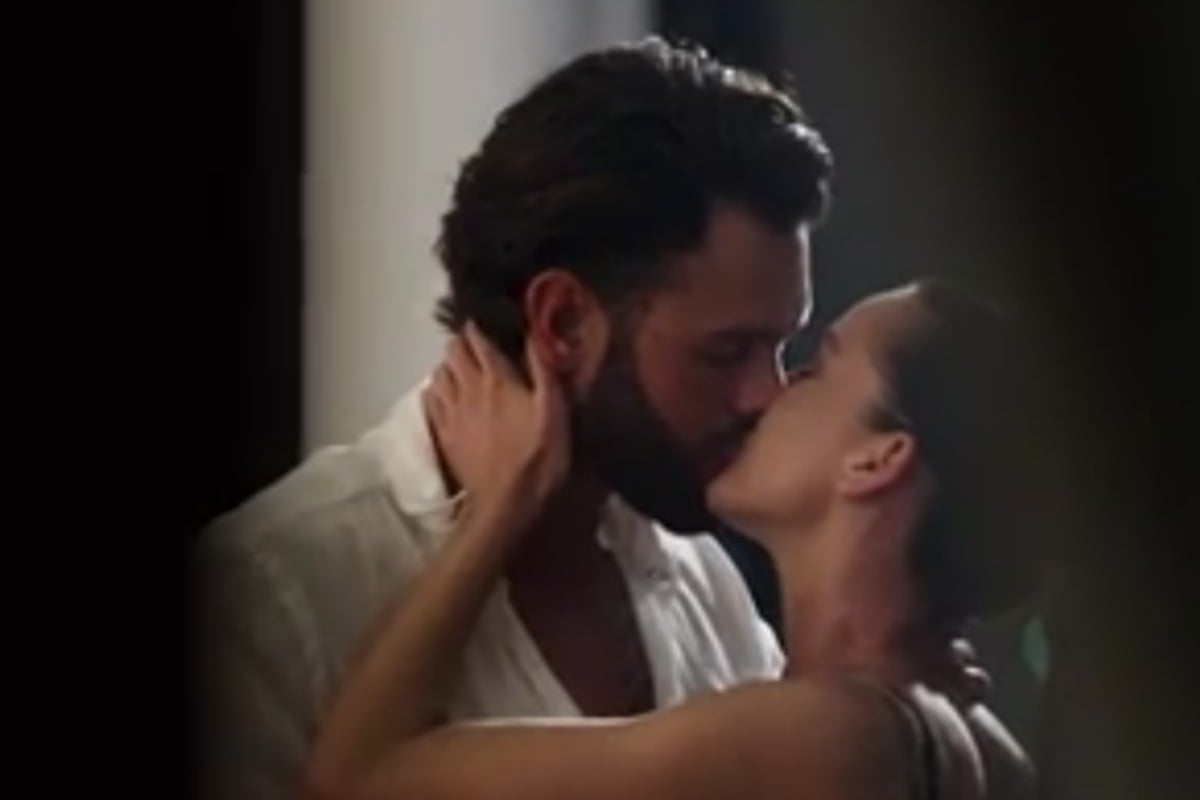 There is no statistical way that a man named Sam, in his mid twenties, could sign up for Married at First Sight, only to a) be called overseas to attend a funeral, and b) contract chicken pox, all in the space of two weeks.
No one's life is that interesting.
It's simply not possible.
So perhaps I shouldn't have been surprised when, last night, I found myself feeling entirely cynical about Sam's date with Ines – a woman who cannot be real and if she is, would require us all to evacuate Australia immediately due to threats to the wellbeing of all humans.
In preparation for her date, Ines walked around her hotel room in her underwear, outwardly pondering why she was bothering to wear clothes when they'd be off so soon.
She literally stood in front of the mirror and demonstrated how her dress could unzip from the front. 
Then, when they both arrived at a... random bar, their conversation consisted exclusively of the following:
"You look so good, omg how good do you look, your legs are so nice, but also your tan (??) and your HANDS"
"I hope Elizabeth - your current wife who is currently missing - never returns"
"How good are cheese platters"
THESE ARE TWO PEOPLE WHO HAVE LITERALLY NOTHING TO TALK ABOUT.
At the end of the date, they hid behind a plant to kiss, which is ridiculous given that if they felt at all uncomfortable about cheating they probably wouldn't be doing it on national television in the first place.
But once they returned to Sam's apartment, Married at First Sight suddenly turned into a very bad porno.