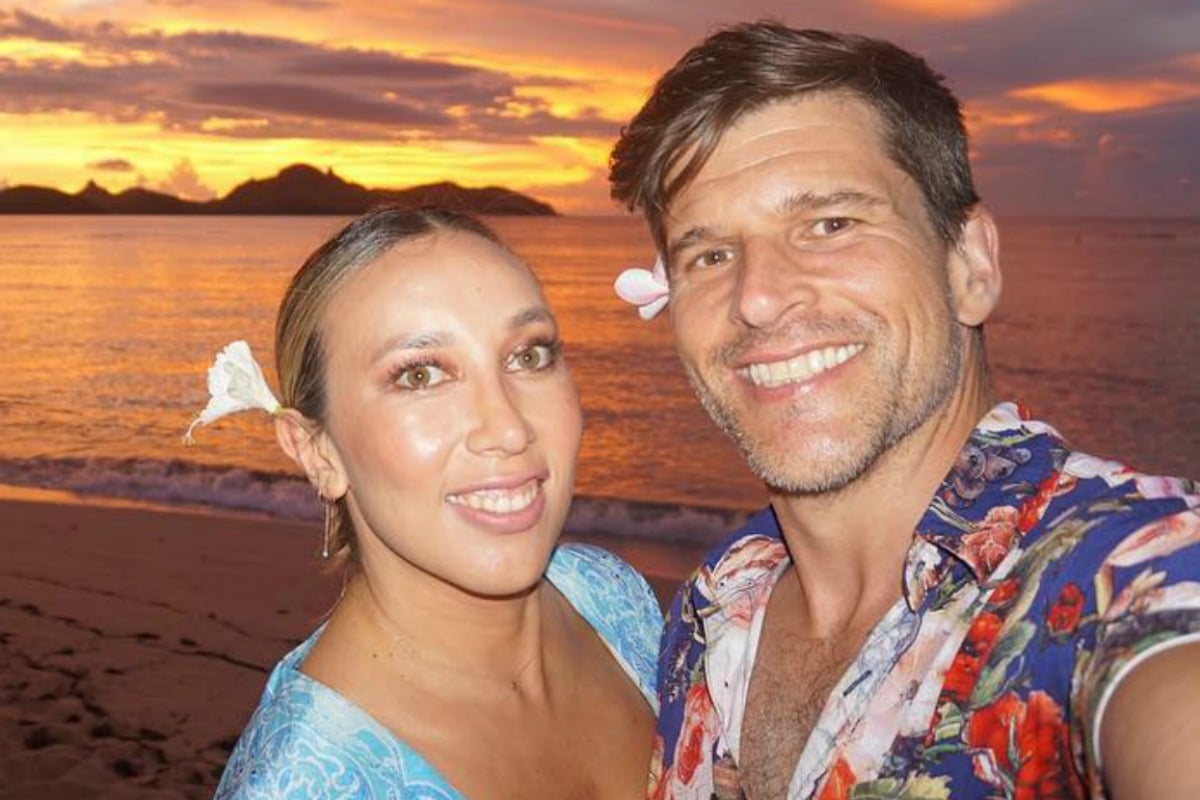 In very exciting news, everyone's favourite TV host Osher Gunsberg has announced he and wife Audrey Griffen are expecting their first child together.
The author, Bachelor host and passionate mental health awareness advocate shared the news in an emotional Instagram post on Sunday night – where he mentions how meeting his make-up artist wife Audrey "saved his life".
The two met on the set of The Bachelor season four and went on to marry in the Hunter Valley in 2016.
Listen: Osher Günsberg joins Mia Freedman on No Filter to talk about his book Back, After The Break, where he writes about his life.
Want to hear to more?  Subscribe to No Filter.
"Please meet 'Chickpea'," he wrote, with an accompanying image of an ultrasound.
"The person behind the last three months of @audreygriffen's surprise day-naps and a mysterious aversion to her favourite Ramen restaurant," he added.
Referencing Audrey's 14-year-old daughter Georgia and his cavoodle Frankie, Osher said his family-of-four can't wait to expand.
"All four of us are over the moon and looking forward to meeting this wonderful young human," he captioned the post.
"For me, meeting Audrey saved my life. Meeting Georgia gave my life a purpose and direction that I never expected. These two wonderful women have given me so much already, they've helped me heal and grow – and now to have the chance to share with them the experience of bringing up a child together is just incredible."
"Now, it's off to provide on-call back rubs and to fetch ginger tea when needed."