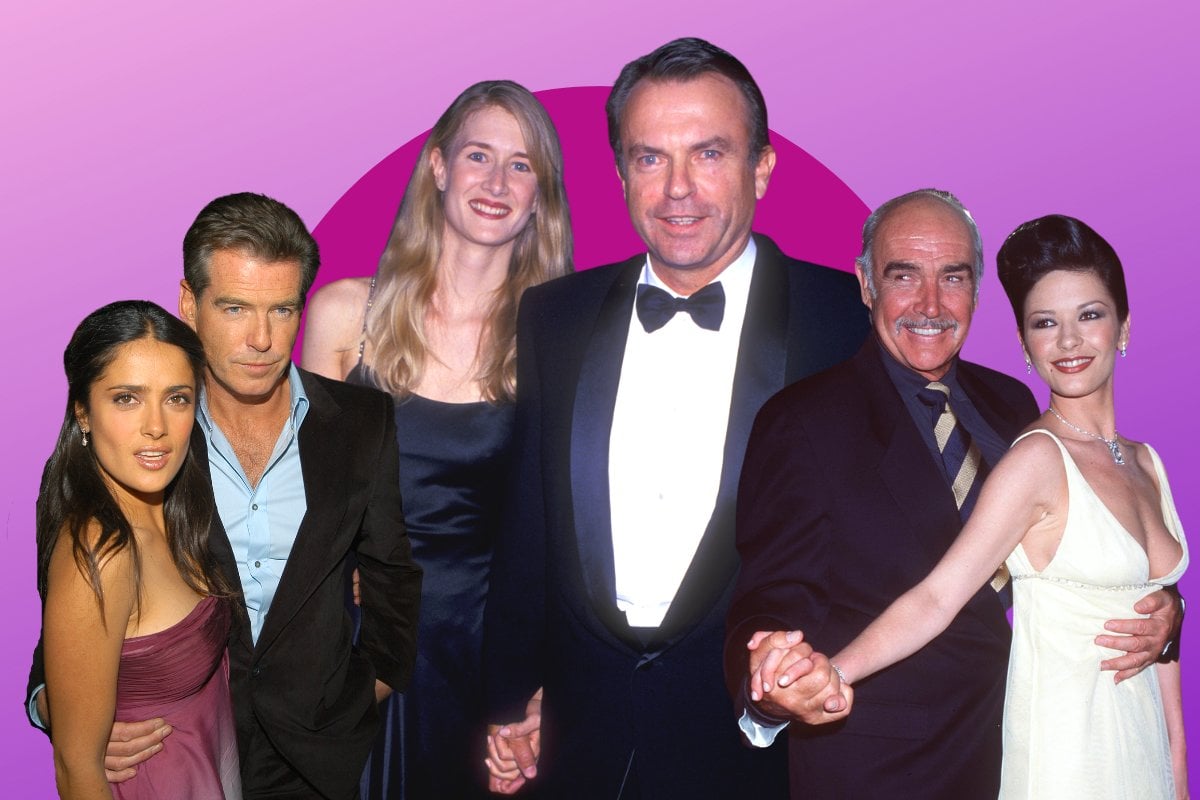 Recently, the internet began foaming at the mouth about a 30-year-old film.
The 'foaming at the mouth thing' is not unusual for social media. Neither is the re-examining of a classic. 
This time, its sights were set on Jurassic Park, the beloved dinosaur blockbuster with a huge pop culture cachet and a much loved cast, including Jeff Goldblum, Sam Neill and Laura Dern.
The internet's issue? Well, it had flown under the radar for years that on-screen love interests botanist Dr. Ellie Sattler (Dern) and paleontologist Dr. Alan Grant (Neill) had a 19-year age gap in real life.
The original Jurassic Park film came out in 1993. Neill was in his 40s, while Dern was in her 20s.
It raised no eyebrows - not even their own - until recently.
"I am 20 years older than Laura! Which at the time was a completely appropriate age difference for a leading man and lady," Neill, 74, told The Sunday Times in a May 2022 interview. Dern is now 55.
"It never occurred to me until I opened a magazine and there was an article called 'Old geezers and gals.' People like Harrison Ford and Sean Connery acting with much younger people. And there I was, on the list. I thought, 'Come on. It can't be true'."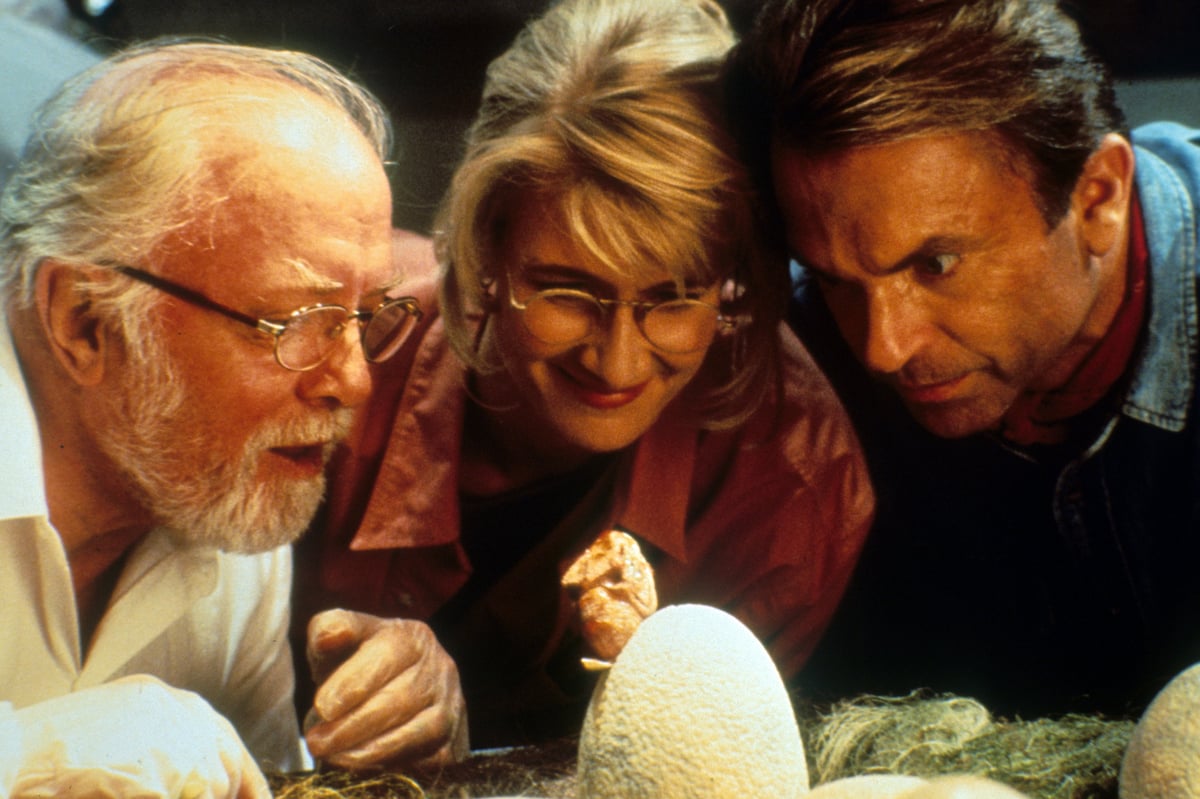 Image: Getty.
Ford starred opposite Anne Heche in Six Days, Seven Nights in 1998. He was 55, and she was 29. Connery was 39 years older that Catherine Zeta Jones in 1999's Entrapment, and 27 years older than Michelle Pfeiffer in 1990's The Russia House.