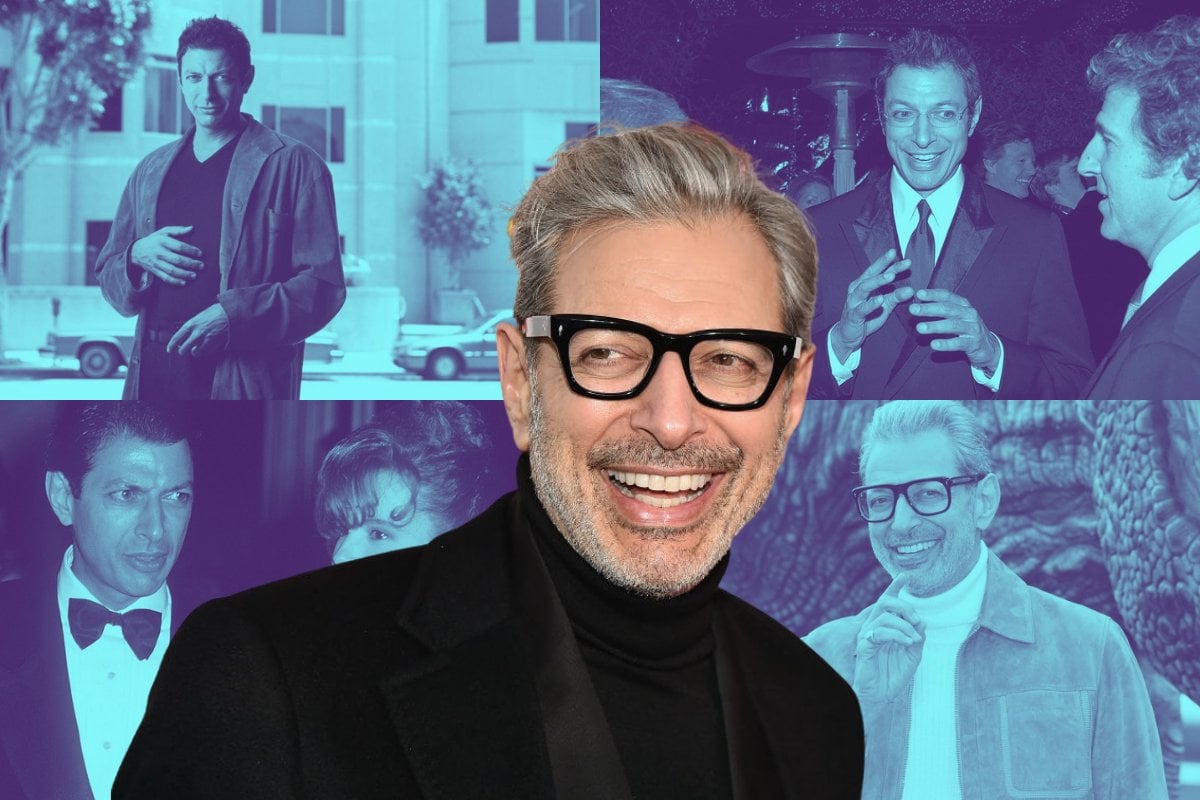 For someone who turns 70 this year, Jeff Goldblum is a busy man. He was just seen walking the runway for Prada at Milan Fashion Week, he's got the new Jurassic World movie – oh, and he's dad to a four-year-old and a six-year-old.
Goldblum has been married three times, and engaged a couple more times on top of that, but it was only with his current wife, Emilie Livingston – who is 30 years his junior – that he started to think about having children.
"I feel right on schedule and I love our two boys," he told E!Online. "Everything seemed to happen perfectly. I appreciate it wildly."
Watch: Even Celebrities Need Wingmen. Post continues below.
Goldblum has never had an issue with commitment. In 1975, he met actress Patricia Gaul and moved in with her just three weeks later. He was still in his twenties when he married her. Gaul had a brief role as Goldblum's partner Annie in The Big Chill, but their real-life marriage was over by the mid-1980s.
"We had a lot of fun," he told People.
Goldblum met Geena Davis while they were filming vampire comedy Transylvania 6-5000, and she went on to play his love interest in The Fly, with their real-life chemistry helping to make the movie a hit. In 1987, they were holidaying in Las Vegas when they impulsively decided to get married, in a kitschy wedding chapel.
For a few years, they were Hollywood's favourite quirky couple. But after filming Thelma & Louise, Davis came home and filed for divorce. 
"I'm sure we're both pretty sad," she told People at the time. "We certainly had high hopes, every good intention. It's upsetting."
Filming the first Jurassic Park movie, Goldblum fell for his co-star, Laura Dern.