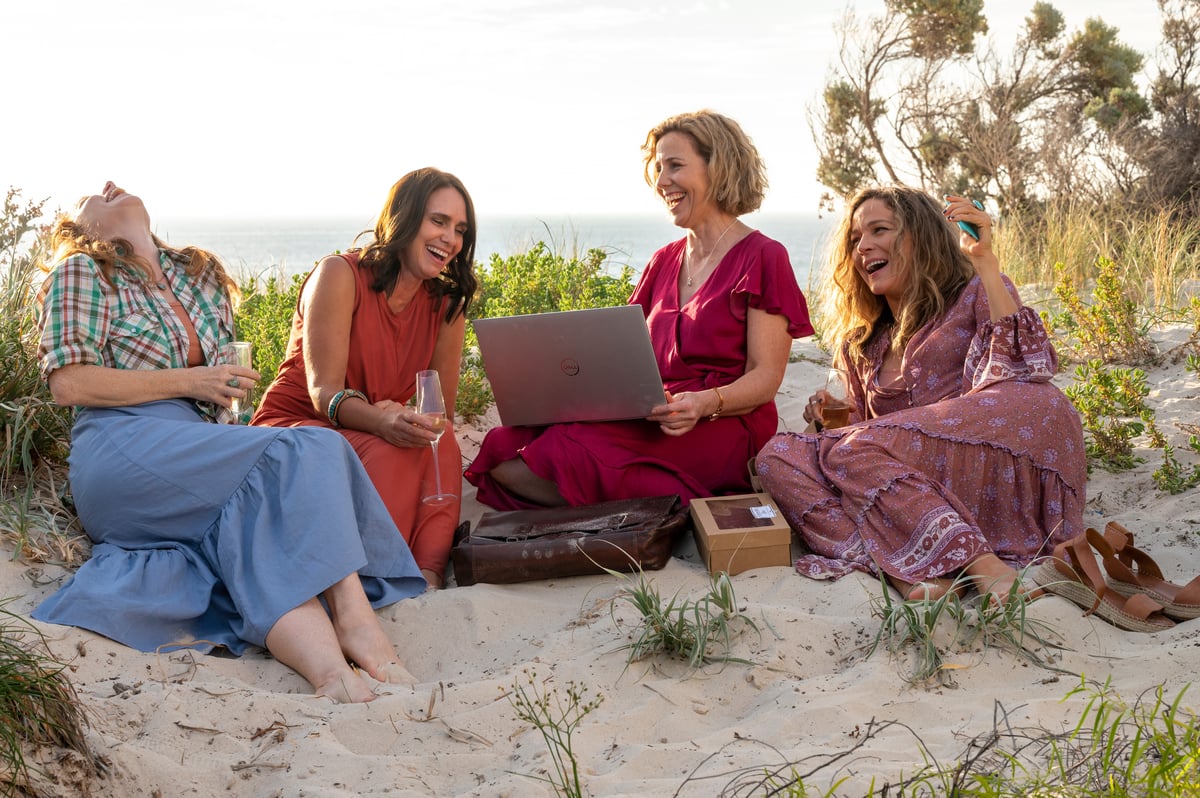 Here at Mamamia, we have a social campaign called #WeNeedToTalkAbout, where our audience tells us exactly what they'd like us to cover.
Frequent suggestions include parenting opinions, tales of friendship, TV, fashion and beauty recommendations, and perhaps most of all, stories of women in their 40s, 50s and beyond, and their perspectives on relationships, sexuality, work and family.
So, there was a moment not too far into new Australian film How To Please A Woman where I thought, 'holy sh*t, this is the exact film people have been screaming out for'.
Watch: How To Please A Woman trailer. Post continues below video.
How To Please A Woman is about Gina (Veep's Sally Phillips), a 50-year-old woman who is let go from her office job. She is feeling invisible, not helped by her sexless marriage to long-time husband Adrian (Cameron Daddo). 
After a special birthday gift from friends, she comes up with the idea to launch an all-male house-cleaning service. However, the business grows very quickly, for uh, reasons, that find her needing to acknowledge her own desires to make a new life for herself.
The venture ends up having a major ripple effect not just for Gina, but for her group of friends and all the women in her town - who have for so long known deep down what they want, but have been too afraid to ask for it.
Filmed in Fremantle, WA, the film feels groundbreaking not just for Australian cinema, but film globally. Despite great strides in entertainment's depiction and treatment of women's stories, there is still a way to go. How To Please A Woman feels like we've reached that new frontier, and the best part is how naturally it arrives.
Touching on themes around ageing, sexual desire and romance, it is affirming, empathetic and laugh-out-loud funny.
In some scenes, there is poignancy in how just being listened to feels like the most important thing. In others, there's the quiet satisfaction of Gina finding respect and passion in her new pursuit. And then there is a scene - involving an exercise bike - that will have audiences in stitches. It's hilarious, but sweet and given the thoughtfulness it deserves.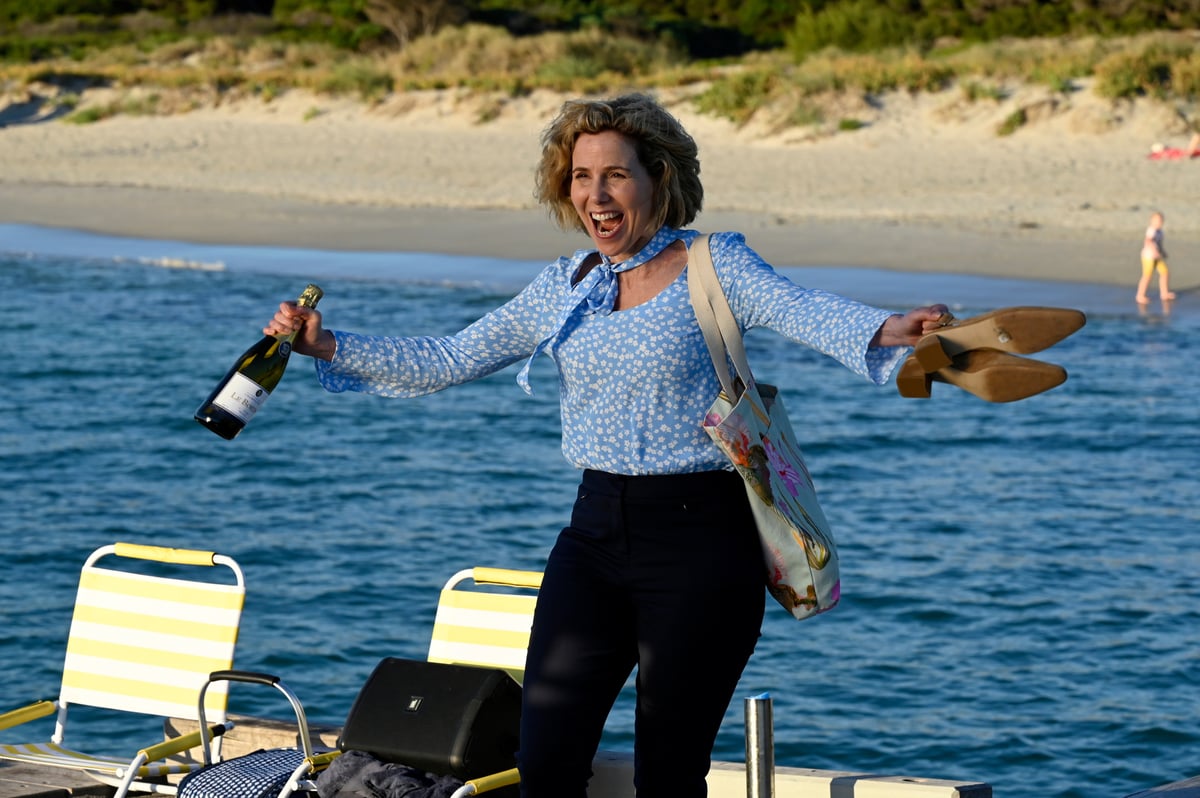 Image: Madman Entertainment.