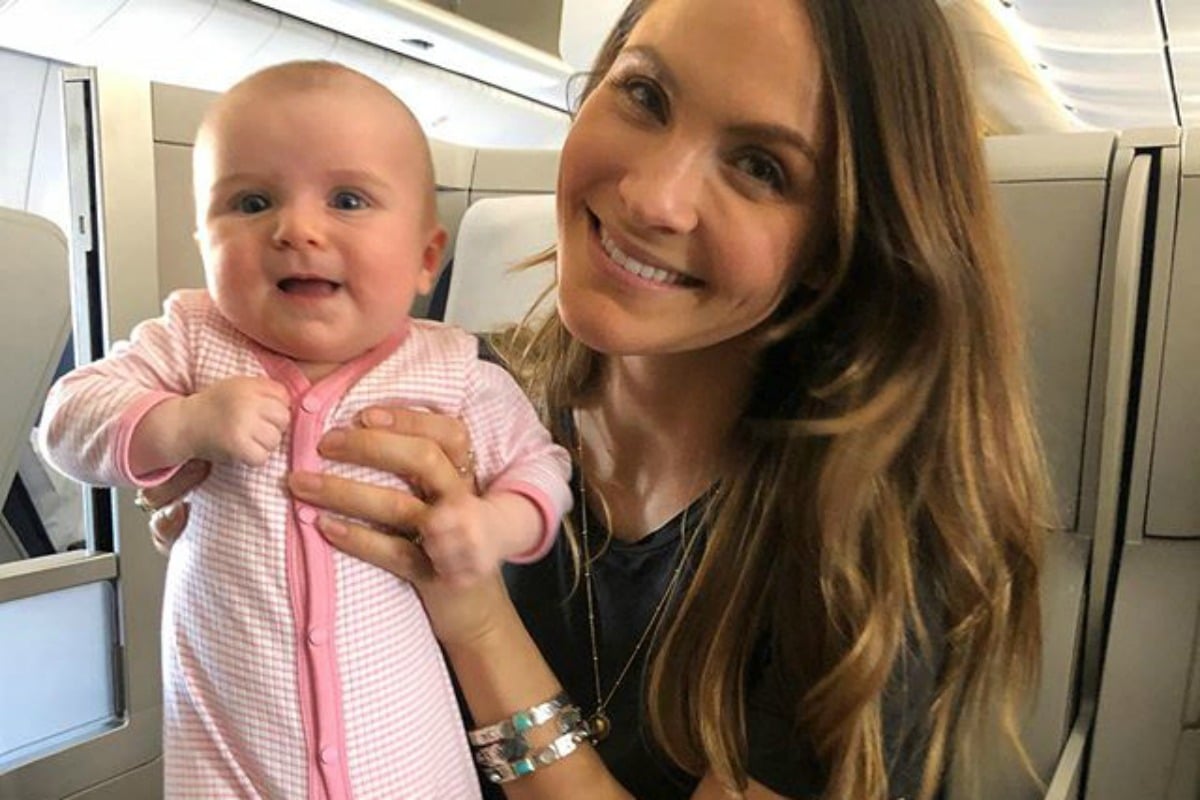 1. 'I've made peace with it.' The Bachelor's Laura Byrne posted an honest selfie and mums everywhere are cheering.
When you're pregnant with a mini human, your body goes through a lot of changes. And, unfortunately, sometimes those things don't change back after you've had the baby.
Which is why The Bachelor's Laura Byrne decided to share a photo of her melasma, which has stuck around despite Laura giving birth to her daughter Marlie-Mae earlier this year.
"When I was pregnant I posted a fair bit about my melasma. I've always had pigmentation, but pregnancy really set that baby a light (the pigmentation I mean, not the baby…the baby was cooked just right), " Laura joked in the Instagram post.
"Since having Marlie-Mae I've had so many mums message me to ask me how I got rid of it. Well, I didn't!" 
Laura went on to explain that while she still has melasma, it "feels a lot less important now that Marlie-Mae is here in the world. I've made peace with the fact that these are the markings of making an incredible tiny human."
And mums everywhere are cheering.
"Thanks for being honest and open. You are beautiful inside and out!!! Kids do funny things to Mum bodies but they are worth it," one person commented.