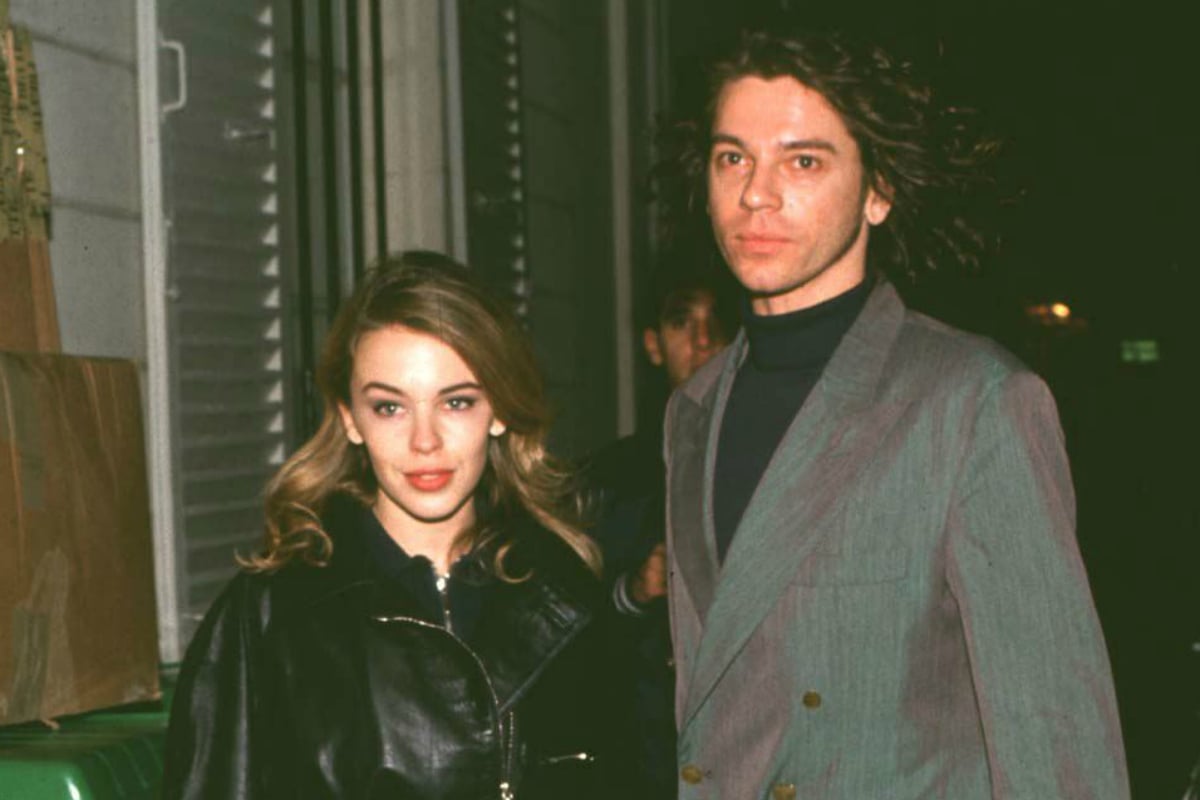 It was 1989 and the saying "opposites attract" never seemed more fitting.
Kylie Minogue was the 21-year-old Australian sweetheart who had just left Neighbours to pursue a pop music career.
Michael Hutchence was a 29-year-old curly-haired rockstar, the INXS frontman with a reputation drowning in sex appeal.
It was far from a predictable romance, yet it seemed inevitable.
The pair first met at the 1987 Countdown awards. According to The Monthly, Kylie, whose music career had just begun, recalled how "Michael Hutchence made an effort to come over and say hi" at the star-studded event. But other accounts of the evening suggest his approach was more lewd, with the musician loudly claiming he wanted to have sex with Kylie.
It was another year before they met again.
At that time, Kylie Minogue was in a relationship with Jason Donovan, her Neighbours co-star. After spotting them at an INXS concert, Michael Hutchence approached the couple and asked them to join him at the after party, where he reportedly began flirting with the pop star.
By 1989, one year after the flirty after party, Jason was no longer in the picture. Kylie's career had skyrocketed, and when she took a much needed break in Hong Kong, where the INXS singer had an apartment, the relationship between Michael and Kylie bloomed.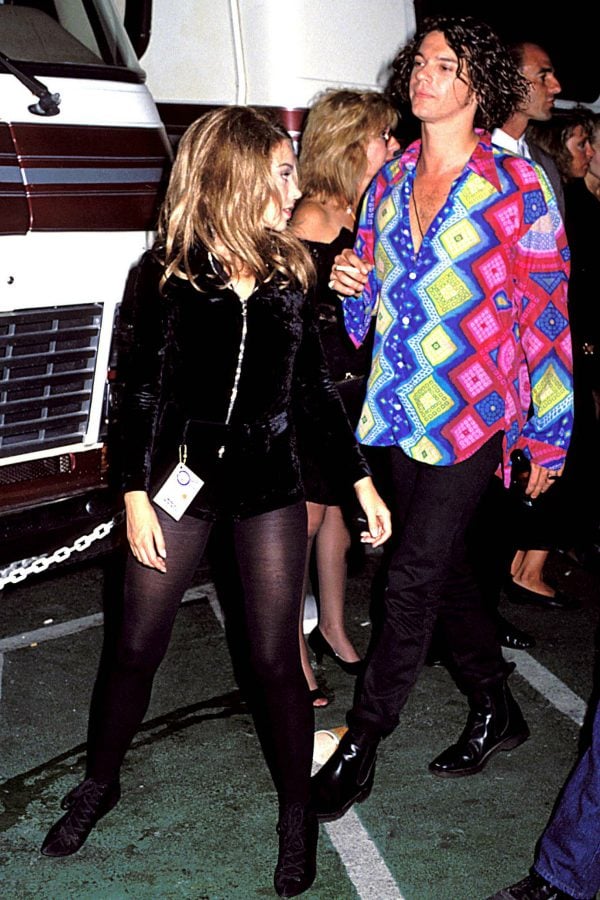 The relationship dramatically changed Kylie Minogue's public image, as she soaked up the sex appeal Michael Hutchence was so famous for, shattering her previously innocent image.