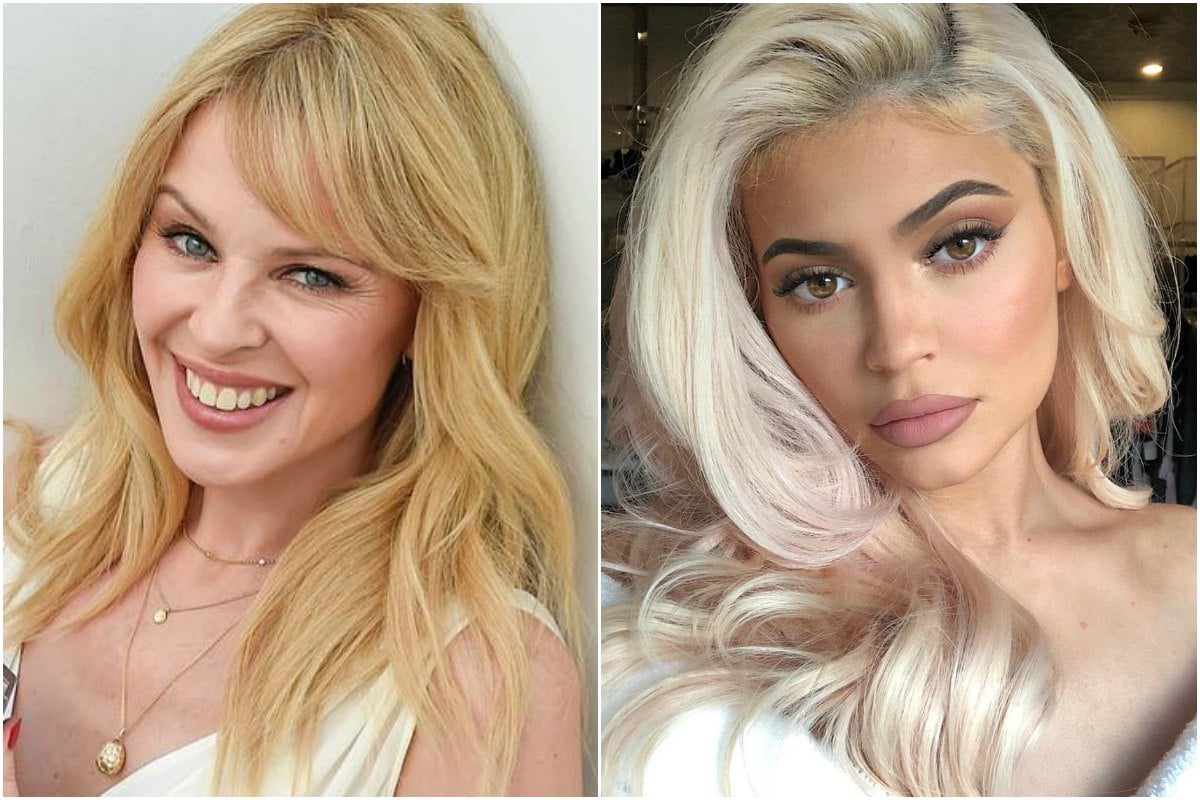 Depending on your age, music tastes and preference for reality television, there's one of two women you likely think of when you hear the name 'Kylie'.
One is Kylie Minogue, Australia's pop princess, and the other, Kylie Jenner, the 21-year-old billionaire makeup mogul and the younger sister of the Kardashian clan.
However, in 2017, the then 18-year-old Kylie Jenner attempted to trademark her name in the fields of entertainment, fashion and pop culture – a move Minogue's lawyers prevented her from doing.
The 50-year-old's legal team sent the US Patent and Trademark Office a letter which called Jenner a "a secondary reality television personality," compared to Minogue's credentials as an "internationally-renowned performing artist, humanitarian and breast cancer activist known to the world simply as Kylie".
The US Patent and Trademark Office sided with Minogue.
Now appearing on tonight's episode of The Project, the 50-year-old pop star shares with Lisa Wilkinson the details of her trademark battle.
 

View this post on Instagram