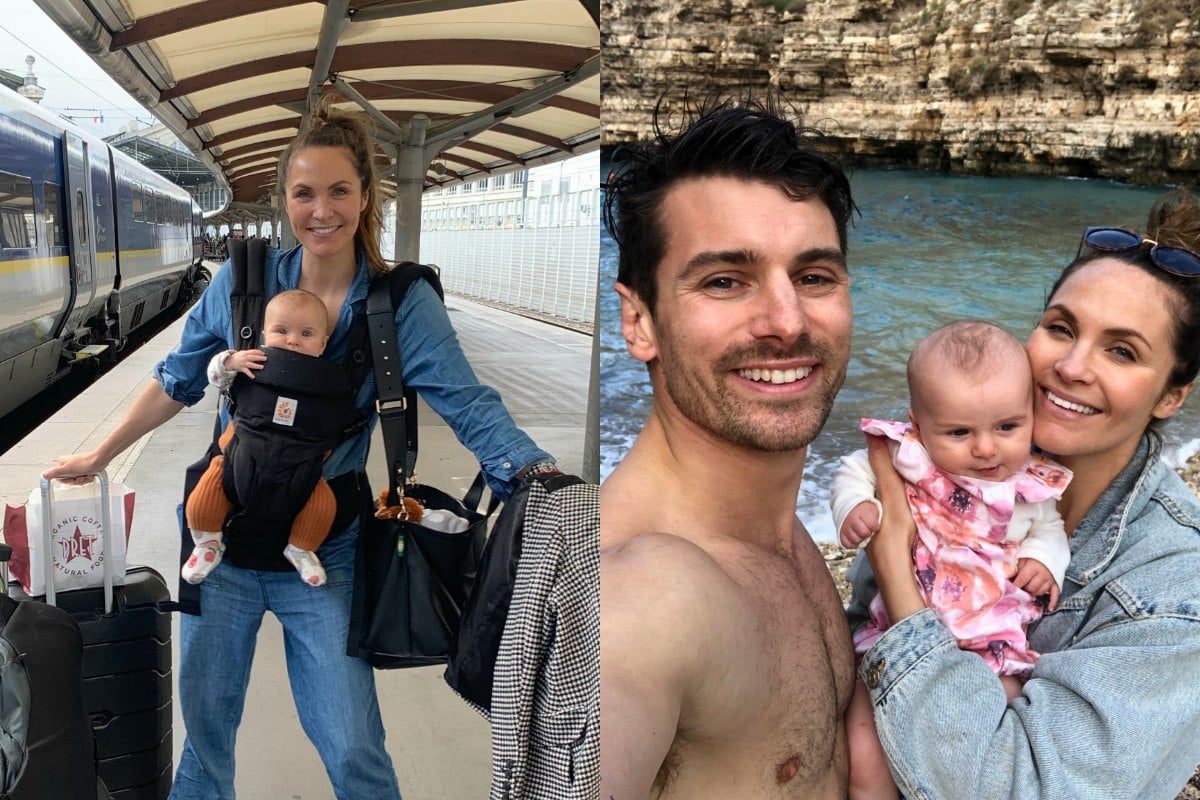 If there is one sentiment that is drilled into every new mum, from mothers' groups to mummy blogs, it's that "babies thrive in routine".
So when my fiancé Matt and I decided to book a two-week European holiday with our four-month-old daughter Marlie-Mae, my excitement was met with a whole lot of commentary to the tune of "WHY THE HELL WOULD YOU TRAVEL WITH A NEWBORN?"
Dad to twins Sean Szeps shares his top travel tips for taking kids on long-haul international flights. Post continues below.
We had made a promise to each other when I was pregnant that we wouldn't let having a baby stop us from travelling. It was an easy promise to make and a whole lot harder to keep after our daughter had entered the world – a real living, crying, sleeping, pooping, smiling tiny human.
Truthfully I was terribly anxious about leaving all of our creature comforts behind. BUT, we did it and we survived! Nay, WE THRIVED in the wonderful chaos that is travelling with an infant.
In every single sense, on every single day – it was worth it.
 

View this post on Instagram