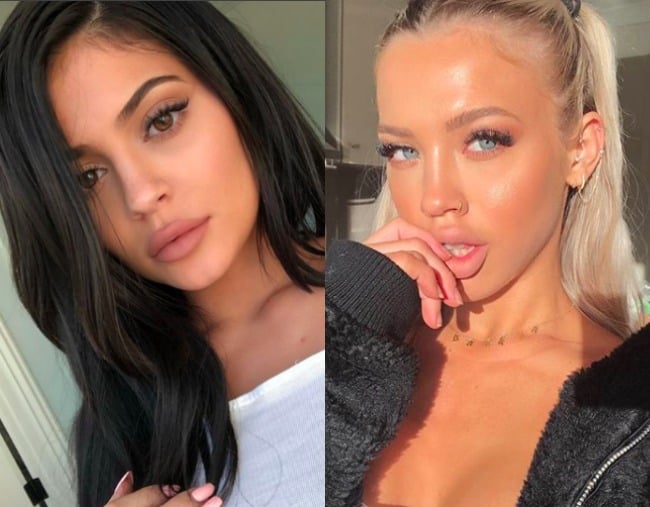 1. One guest was carried out of Kylie Jenner's 21st on a stretcher. And reportedly she's Australian.
Kylie Jenner celebrated her 21st birthday in the most excessive and glamorous way possible overnight.
The reality star turned beauty mogul was joined by friends and family at an extravagant party featuring a ball pit, a full-length wall mural and of course, multiple outfit changes.
But it wasn't all fun and games.
A blonde woman was photographed laid face down on a stretcher being loaded into an ambulance, before Kylie had even arrived.
And now, sources have reportedly told The Blast the woman was Australian model Tammy Hembrow.
The Australian mum-of-two is said to be friends with the family, after appearing in an ad for Khloe Kardashian's clothing label Good American.
Hembrow, who has over 8.6 million followers on Instagram, has posted to the platform (see above) since Kylie's party but has not yet responded to the rumours.
2. The boyfriend of Real Housewives of New York star Bethenny Frankel has been found dead in Trump Tower.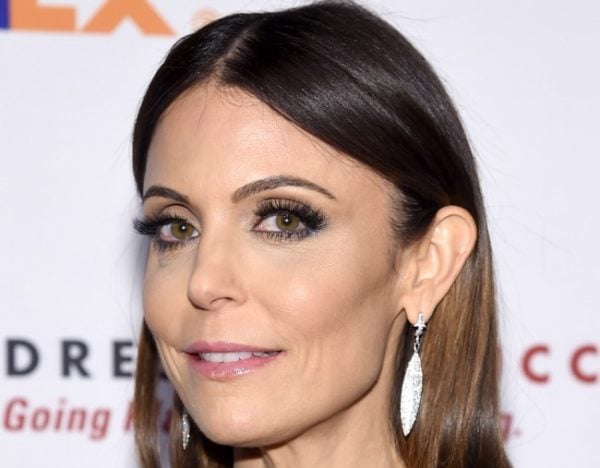 Real Housewives of New York City star Bethenny Frankel's partner was found dead overnight in his Trump Tower apartment.
Dennis Shields reportedly died following an overdose on prescription pills.
The 51-year-old banker reportedly took Narcan (a drug used for the emergency treatment of a opioid overdose) but died shortly after.
Frankel and Shields, who first met in high school, began dating in 2016 after being longtime friends.
Their one-again, off-again relationship was often shown on Frankel's reality tv show Real Housewives of New York City.
Shields' wife, who he separated from in 2016, released a statement to People following his death.
"We are all heartbroken. Dennis was, and will always be, the love of my life."
3. No, seriously. Are Kourtney Kardashian and Scott Disick back together?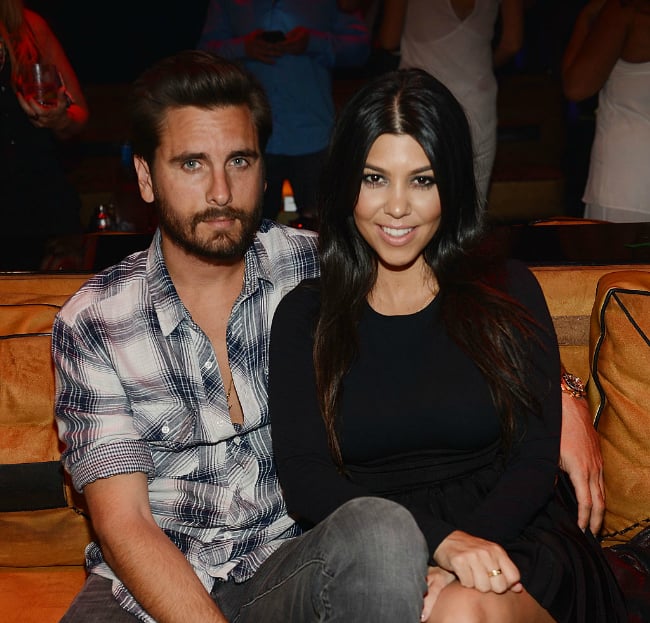 History is littered with great love affairs.
Romeo and Juliet. John Lennon and Yoko Ono. Ellen Degeneres and Portia DeRossi. Homer and Marge Simpson.
Kourtney Kardashian and Scott Disick's isn't one of them, but according to an Instagram story, there might be hope for them yet.
While at younger sister Kylie Jenner's hectic 21st birthday party on Friday night, Kim Kardashian filmed Kourtney and Scott sitting next to each other.
"You're acting like an old married couple," Kim exclaimed, as the two of them sat staring at their phones, which anyone in a relationship will know is exactly what one does on a date night.
This very small glimmer of hope comes just days after multiple publications reported Kourtney has broken up with her partner of two years Younes Bendjima.
Kourtney and Scott dated on-and-off for almost 10 years, and have three children together - Mason, Penelope and Reign.
Even though The Lord, as Scott calls himself, has done some crappy things in the past, we wouldn't complain if they got back together.
4. Osher Gunsberg has revealed this season of The Bachelor has a serious twist.
Like the rest of the country, we're currently counting down the hours - nay, seconds - until The Bachelor 2018 starts on Wednesday night.
According to long-serving host and owner of brilliant hair Osher Gunsberg, there's going to be a twist this year unlike anything we've seen from the reality TV show before.
Ooooooohhhhhhhhh.
Speaking to The Kyle and Jackie O Show on Friday, Osher said the upcoming season will take a leaf out of its racier US counterpart, E reports.
"On the first night, Nick, the Honey Badger—our Bachelor—gives one of the girls a key to his bachelor pad, and she's allowed to visit any time she wants," he told the radio hosts.
Wait... what?!
Not since Tim Robards turned down the opportunity to have a Fantasy Suit sleepover way back in season one has the show considered giving contestants the option of sexy times with 'The Bachelor'.
We're not sure how we feel about this, but we look forward to watching it unfold.
5. The fascinating detail about Princess Beatrice and Princess Eugenie's 'royal salary'.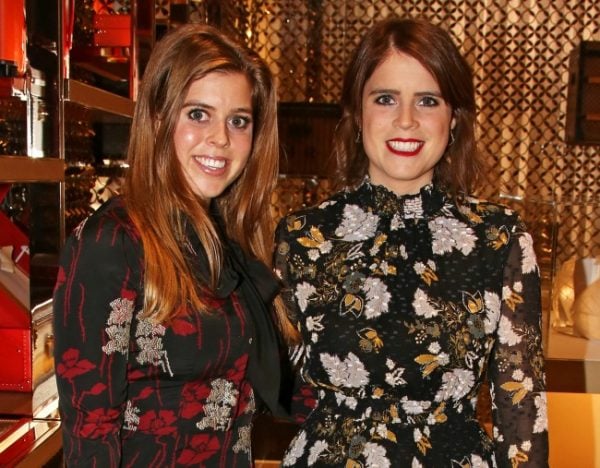 When Meghan Markle became engaged to Prince Harry, she hung up her actress title for good, leaving her life in California for a royal working role.
But for famous royal sisters Princess Beatrice and Princess Eugenie, royal life is very different – especially when it comes to work.
Despite being eighth and ninth in line to the throne respectively, Beatrice and Eugenie don't receive a royal salary like their cousins Prince William and Prince Harry.
While the sisters do have royal titles, their involvement in royal life is fairly limited – both Beatrice and Eugenie receive no income from the Sovereign Grant (the tax-payer funded money that covers royal salaries) and they're not on the royal roster for official engagements either.
Left without a royal salary, the daughters of Prince Andrew and Sarah Ferguson have instead paved out their own careers.
You can read the full story here.
If you think you may be experiencing depression or another mental health problem, please contact your general practitioner or in Australia, contact Lifeline 13 11 14 for support or beyondblue 1300 22 4636.