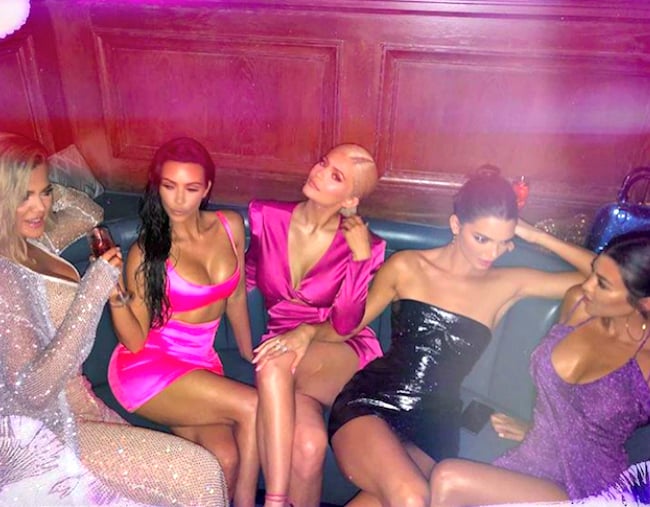 Last night was a big night for Kylie Jenner. And the whole Kardashian clan, really.
If you were anywhere near Instagram on your Friday evening, you might've seen many-an-Instagram-story or post from the Kylie Jenner birthday party extravaganza.
Turning 21 on Friday, the cosmetics entrepreneur and mum-of-one celebrated the birthday milestone with her nearest and dearest in the most excessive and glamorous way possible.
No detail was overlooked – from a life size pink ball pit and Kardashian family mural, to the many outfit changes and bar tenders' t-shirts, Kylie's birthday party was hectic.
In case you missed it (or want to relive it again in one convenient place), here are a bunch of photos from the evening for you to devour.