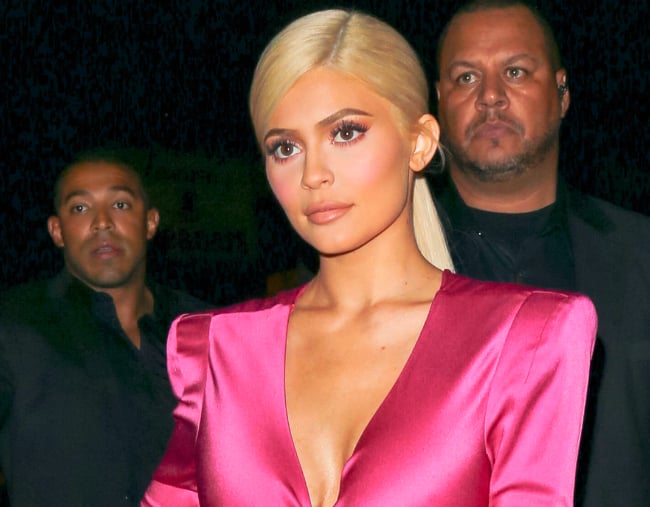 Many of us would be completely elated with a Freddo Ice Cream cake and a bottle of Pink to celebrate our birthday. Add some camembert and some Jatz and your expectations would be greatly exceeded. Best night ever. Unless, of course, you're Kylie Jenner.
Turning 21 yesterday, the entrepreneur celebrated with her nearest and dearest in the most excessive and glamorous way possible. No detail was overlooked, with even the bar tender's t-shirts celebrating the 21-year-old.
1. The birthday cake
This was… really just not a Freddo Ice Cream at all. The birthday cake, designed and created by Bree's Cakes in Los Angeles, looks freakily like a makeup box covered in Kylie Jenner's makeup line Kylie Cosmetics, and it's 100% edible. This is really taking the edible makeup trend to the next level.