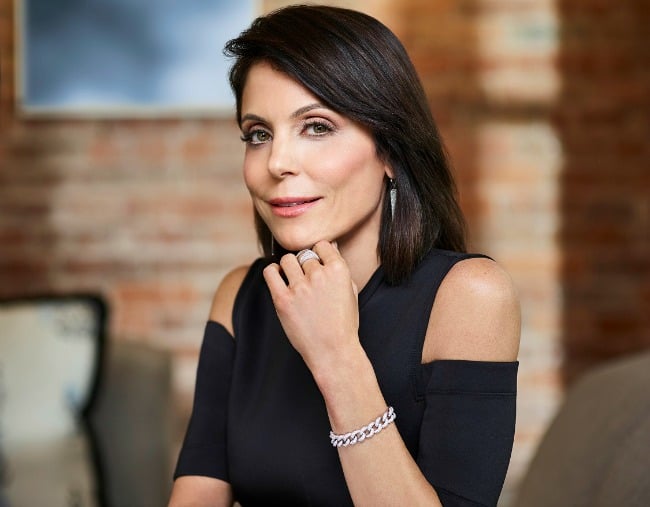 The Real Housewives of New York City star, Bethenny Frankel, promises that the show's tenth season will be its most explosive yet.
However, it's probably best that you don't insinuate that any of the show's drama is in anyway manufactured because she is so not here for that kind of talk.
"Many of the producers have been saying that it's unbelievable that this show is 10 seasons in because it's the most chock-full season we've ever done," Bethenny told Mamamia while in Australia. "It's all fat and no meat and it's not manufactured drama at all. The producers don't even have to show up because there are so many real things going on in our lives at the same time as we've reached this 10 year mark."
When asked how the making of the show compares to the popular dramedy UnReal, a show based on real-life events that chronicles the dark acts that go on behind-the-scenes of reality TV shows, Bethenny was quick to shut down any idea that the shows are remotely similar.
"Housewives is not like that," she answered firmly. "They used to say The Hills was like that but the function of the producers on a reality show like ours is just to organise events and clear restaurants. So if a group of us have been together and two of us have some sort of an incident, it's their job just to be across it. But it doesn't happen the way people think it does. That sort of interference would never happen on this show and certainly would never happen on my watch.
"When we started out it was such a small show. They did all of the interviews in our homes, and we didn't put any extra make-up on. Then when I left for three seasons and came back, all the girls were heavily into stylists, hair and make-up and I did't love that at first. But as the franchise has become more of a known thing, and as they bring in people who have been watching the show already, there are now more theatrics. I can't imagine what it's like to come into this sort of club as a new person."