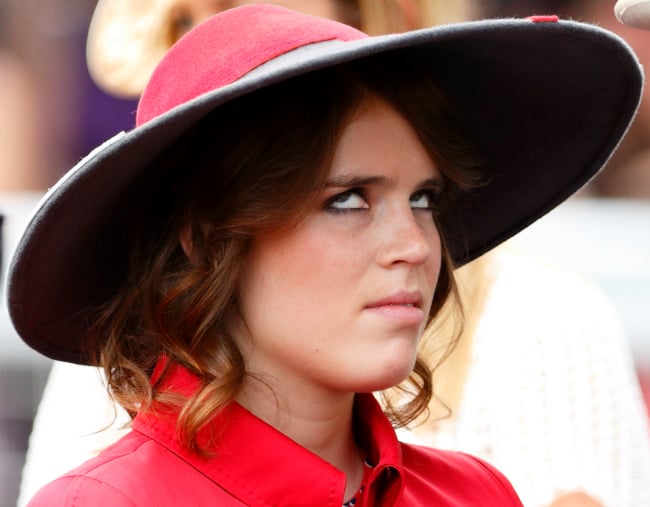 When it comes to the Royal Family, there are more rules for things you can't do than there are corgis in Buckingham Palace.
So it's hardly surprising that Princess Eugenie made a mistake that got her in serious trouble earlier this year.
The 28-year-old princess started an independent Instagram account in March this year, a privilege many of the royals such as Meghan Markle aren't allowed.
Celebrating Trooping the Colour in June, Princess Eugenie shared a photo of her father Prince Andrew to mark the first time the 58-year-old was riding horseback in the parade due his recent appointment as Colonel of the Grenadier Guards.
She captioned the image, "A wonderful and proud day celebrating Her Majesty's birthday and @hrhthedukeofyork for his first Trooping the Colour as Colonel of the Grenadier Guards."
It was adorable and reeked of the pride of a loving daughter. So what's the problem?
The background was not meant to be seen by the public (ahem, commoners) of course.
"I recently got in trouble for posting a picture of Papa in a corridor of the palace that was off-limits to the public," Eugenie told British Vogue.
The image shows Prince Andrew in full royal uniform, as well as a long corridor filled with porcelain heads and regal paintings. The walls are baby blue and there is a red carpet longer than any you will ever see at the Oscars.
You'd be forgiven for thinking that Princess Eugenie isn't under quite as many restraints as Meghan Markle though, because it's true.
There are actually six rules that Meghan Markle has to follow that Princess Eugenie doesn't.
Eugenie is allowed social media, doesn't have to have her marriage approved by the Queen, and is allowed a career outside the royal family.
On a less serious note, Eugenie is allowed to hold hands with her fiance, paint her fingernails fun colours and wear short dresses.
And now 293,000 people who weren't meant to see this secret corridor have.
Want to be part of something BIG? Want to help make the world a better place for women and girls? Plus go in the chance to WIN $100? Take Mamamia's survey now!