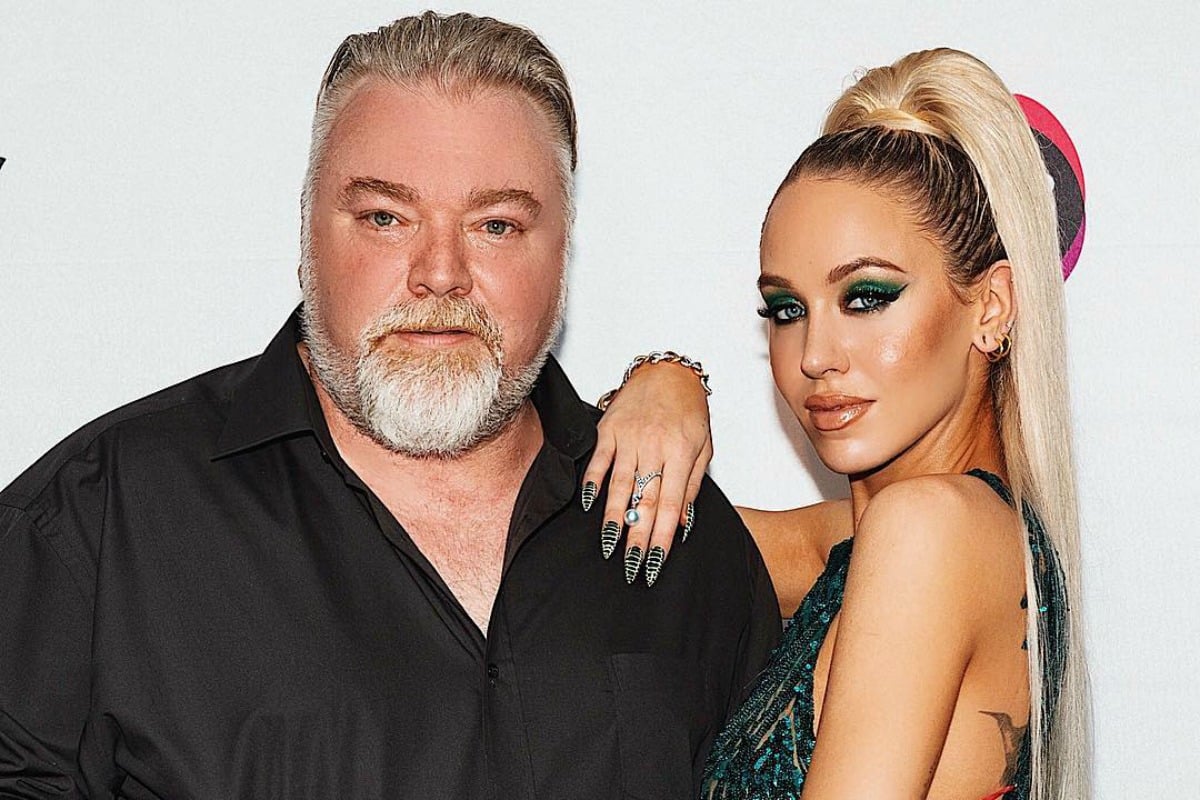 1. Kyle Sandilands and Imogen Anthony have responded to the rumours that they have split.
Rumours have been swirling this week that Kyle Sandilands and Imogen Anthony have ended things after eight years together.
But given their latest social media activity, it seems to be… completely untrue.
The whispers started thanks to an "anonymous sources" quoted in a New Idea article which claimed the radio host, 48, and his 28-year-old girlfriend had been living "separate lives".
In response to the article, which now appears to have been completely made up, Imogen uploaded a photo on Instagram and it's… pretty full on.
"You got that odd kinda love that I like. 8 years, still counting and they are still trying to rock this b**ch, come ON!! Get it together idiots," Imogen captioned the photo of herself straddling a mask-clad Kyle on a couch.
It's… a lot.
But it succeeds in putting the rumour to bed. On a couch, wearing a Friday the 13th mask.
Yep, definitely an image we'll never unsee.
2. "Really grateful." Miranda Kerr on her relationship with Orlando Bloom and Katy Perry.