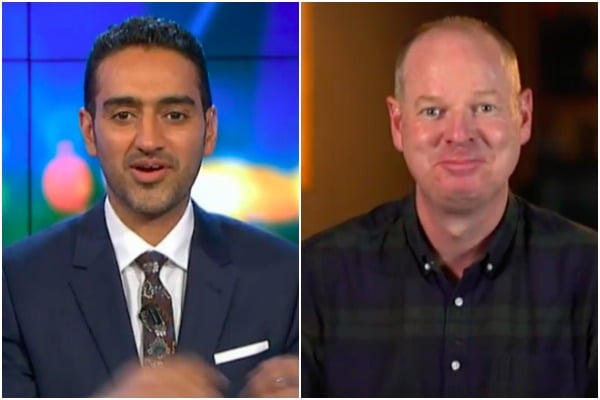 The Project cast weren't overly impressed by their guest, Tom Gleeson, on last night's show.
As is tradition after taking home the Gold Logie, the winner does the media rounds talking about their success at the awards ceremony.
But while Gleeson's controversial campaign won over audiences in their lounge rooms, it left a room of about 600 TV colleagues pretty unimpressed.
Here's a snippet of Gleeson's acceptance speech. Post continues after video.
"A lot of the subtext of [your] whole campaign was to undermine people who worked really hard in their careers on TV for a long time who maybe did want to win it, which is fair enough that they might want to win it given what they'd been through in their careers.
"Do you have any sympathy for those people or that argument?" Waleed Aly asked Gleeson.
"I disagree with what you're saying," Gleeson replied.
"What I was having a go at was actually the way the awards are put together. I mean it's a popular vote so you can garner votes however you want. I just chose to do it in a funny way."
Gleeson started the ceremony on Sunday night by ribbing everyone in the crowd in a Hard Chat style monologue.
After winning the Gold at the end of the night he told the crowd, "For me it represents a joke but I love jokes. I really enjoy them. I really think we should all lighten the f**k up".
Gleeson ran a smear campaign against his fellow nominees in the weeks leading up the Logies, determined to drum up votes for himself and prove that the Logies were just a popularity contest.