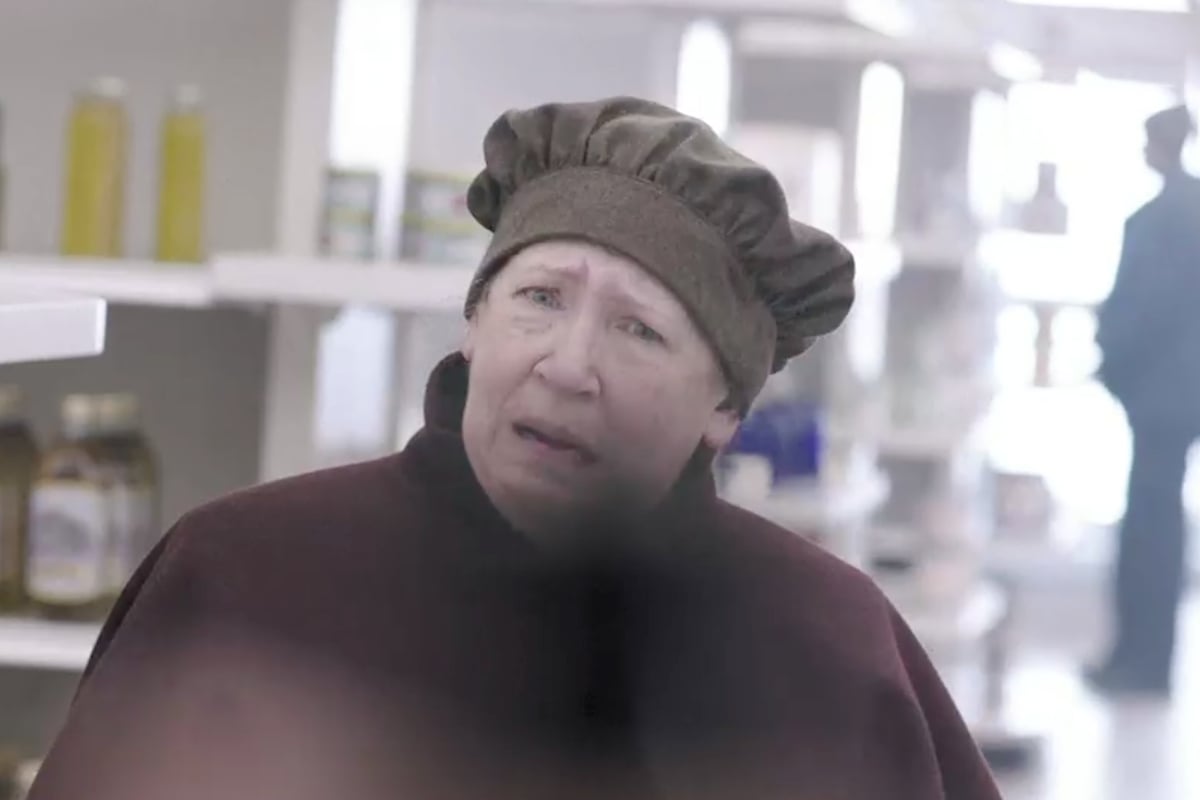 Warning: This article contains MANY spoilers for The Handmaid's Tale season three, episode eight, Unfit. If you're not caught up yet, bookmark us and come back once you're ready to properly debrief. Ready? Let's go!
Oh.
The image of Aunt Lydia sucking face has been permanently burned into my retinas and it is not okay.
Episode eight of The Handmaid's Tale season three was a lot to take in. We watched The Handmaid's Tales version of Mean Girls, got way too intimate with Aunt Lydia, saw Janine become a punching bag for approximately the 956th time and… that ending.
Just in case you feel the need to see Aunt Lydia's karaoke again. ¯\_(ツ)_/¯ Post continues below video.
While achieving more than episode seven's 45 minutes of nothing, the season continues to stutter. We waited so long for an Aunt Lydia flashback and it turns out she's a horrible, abusive slave trader because… a man rejected her? Ugh.
That karaoke scene was great, though.
AUNT LYDIA,YOU ROCKED THE KARAOKE
????
ME

— Cher (@cher) July 10, 2019