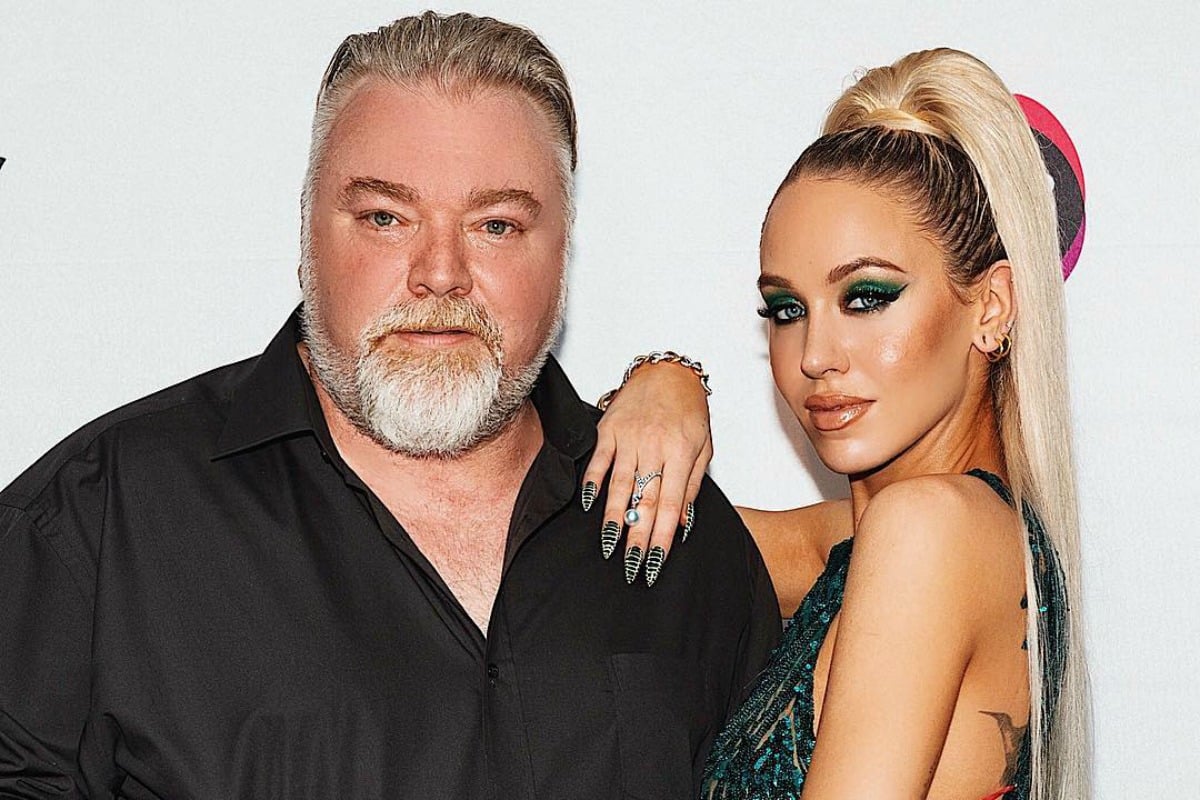 Kyle Sandilands is having a "terrible day."
This is because, according to a tabloid report, two of the most important women in his life are leaving him: His long-time work partner Jackie O and his real life partner of eight years, Imogen Anthony.
According to New Idea, Jackie O has had enough of Kyle's partying, sick days and demands in studio at KIIS FM and is preparing to jump ship. The same source who delivered that apparent news also said Kyle and Imogen, 28, have been "living separate lives" for months and were preparing to announce their split.
Sidenote: Here's Imogen Anthony and Kyle Sandilands on the 2016 Arias red carpet. Post continues below video.
On air on Monday morning, Kyle and Jackie O made fun of the report, saying it was all lies.
"Oh no, it's a terrible day but luckily I have chocolate cake to make it all wash down easier," Kyle said sarcastically while taking a bite from a slice of cake.
"I don't understand why people buy that rubbish, it should be called Fantasy magazine, where it's just fantasy stories in there."
Imogen also addressed the rumours on Instagram, saying that she had enough to deal without "blatant made up sh*t".
Kyle and Imogen began dating in 2011 after meeting at Kyle's 40th birthday party, a year after he split from wife Tamara Jaber.
In 2014 Imogen, a model and designer, told Maxim she knew their relationship was real when Kyle, now 48, told her he loved her after just two weeks.
They have a 20 year age gap, but according to Kyle age is not a factor they have ever worried about.
"I don't see any age difference between us," he said in 2013. "She is not a super-young 22-year-old and I am not a super-old 41-year-old.
"I am a workaholic but I spend every moment I can with Imogen."