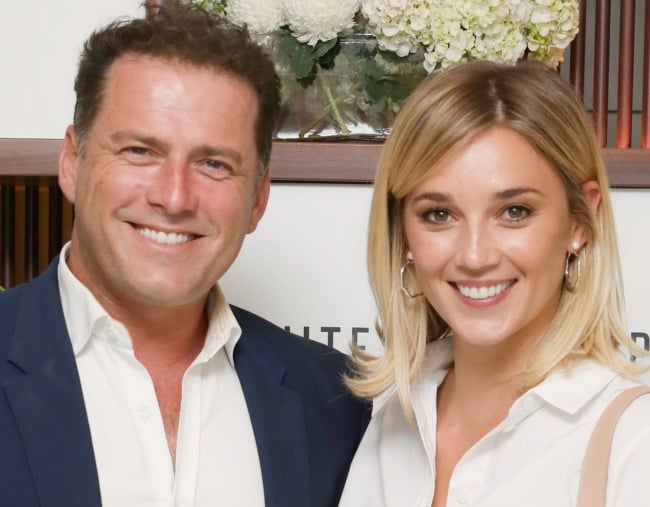 1. "There were very tense negotiations…" Apparently Jasmine Yarbrough seriously wasn't invited to the Logies.
Ummm… so this is where we are with the whole 'was Jasmine Yarbrough invited to the Logies or not' thing.
A quick summary of the situation: this Tuesday Karl Stefanovic publicly slammed tabloid magazine Woman's Day for spreading false rumours that Yarbrough wasn't invited to the Logies this year. Earlier this week, the publication published a cover with the headline "Karl's girlfriend BANNED! Why his bosses forced her into hiding," and the Today Show host was not pleased.
However, three days after his Instagram post, Woman's Day are standing firmly behind what they said.
And now we're here.
Speaking on the Woman's Day Uncensored podcast, editor-at-large and host Phil Koch stood behind the magazine's claims.
"We have really good sources at Channel Nine. We were told there were very tense negotiations going on in the weeks leading up to [the Logies]," he said.
"I understand Karl paid for a whole styling team out of his own pocket for her.
"Jasmine wasn't seen on the red carpet. Channel Nine also didn't show any vision of her on TV that night, even though Karl is one of their biggest stars."
Woman's Day writer Lucy Manly said she was reporting from the Logies on the night and confirmed she did not see Yarbrough on the red carpet.