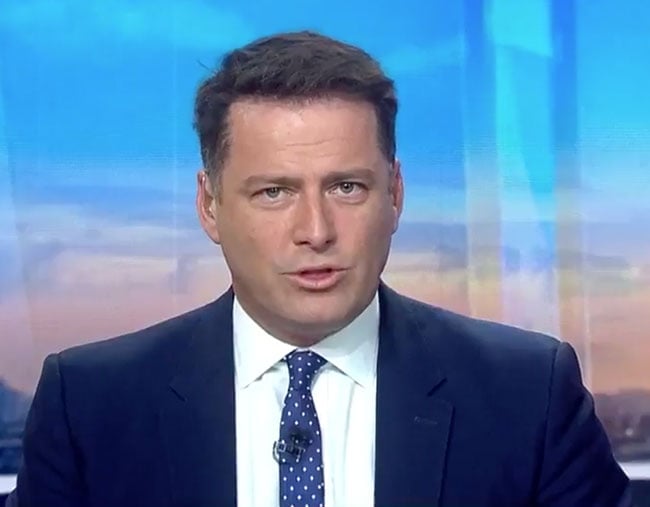 If there's one thing Karl Stefanovic is good at it, it's calling out damaging or false stories about himself or others in the media.
This morning on Instagram, the Today Show host slammed tabloid magazine Woman's Day for printing what he said were "fake" stories, and calling them bullies.
"Another week another BS cover. Enough is enough. Jas was invited to the logies [sic] and the red carpet by Nine. We had a wonderful time. These mags are bullies, hurtful and always wrong. Pls stop," he captioned the image of the publication's cover.
The headline on the cover read, "Karl's girlfriend BANNED! Why his bosses forced her into hiding", cruelly speculating that Stefanovic's fiancée Jasmine Yarbrough was not allowed to attend the Logies last week.
Fans on Karl's Instagram immediately jumped to support the 43-year-old television presenter.
"They should be illegal! Who actually buys this cr*p anyway?!" wrote one user.
"Forgot to mention, I'm so glad I'm not famous. I couldn't stand having the media follow me around all the time making stories about me. It's ridiculous. No one seems to have a private life. So sad!" wrote another.
Just last week, Stefanovic posed with a copy of New Idea on his Instagram, calling out the magazine for what he says is another fake headline, which stated "Karl at breaking point – The moment that ended it all".
Stefanovic captioned his post, "Another day another cover from No idea. Just for the record the only thing broken in this photo was my serve. And I have years left on my contract. Ha. You guys rock!!".
Earlier this year, the TV host revealed the details of his divorce settlement.
Stefanovic, who is the highest paid person on Australian television making an estimated $3 million a year, left his wife of 21 years in late 2016.
In total, he has left $6 million in assets to his wife.
The couple will reportedly share custody of their three children, Jackson, 17, Ava, 12 and River, 10.