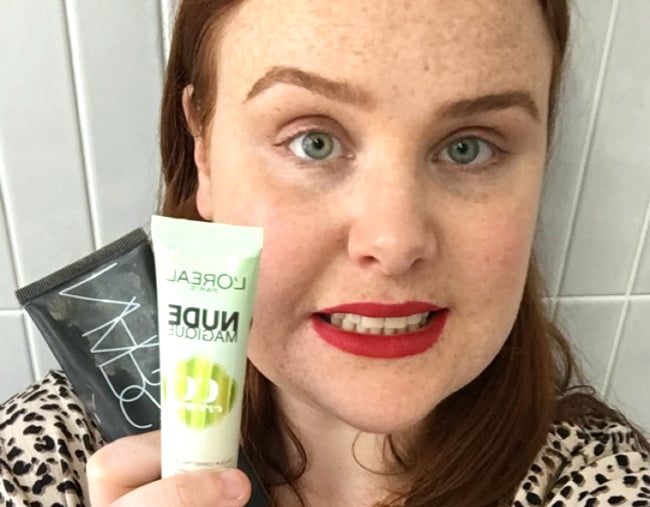 OK, so I warned you in the headline but just to reiterate… this beauty hack is a little bit gross.
It's also free.
With that in mind, let's talk about the quick and easy tip that saves my bacon most mornings.
As you're aware, covering up pimples isn't all that easy.
Aside from the fact they're red and angry most of the time, blemishes of all kinds tend to suck the concealer off your face pretty quickly.
For pimple coverage that doesn't disappear before you've made it to work, you need something a bit sturdier.
Enter our gross beauty hack for covering pimples.
You know the sticky stuff that collects around the lid and nozzle of your foundation, or BB and CC creams?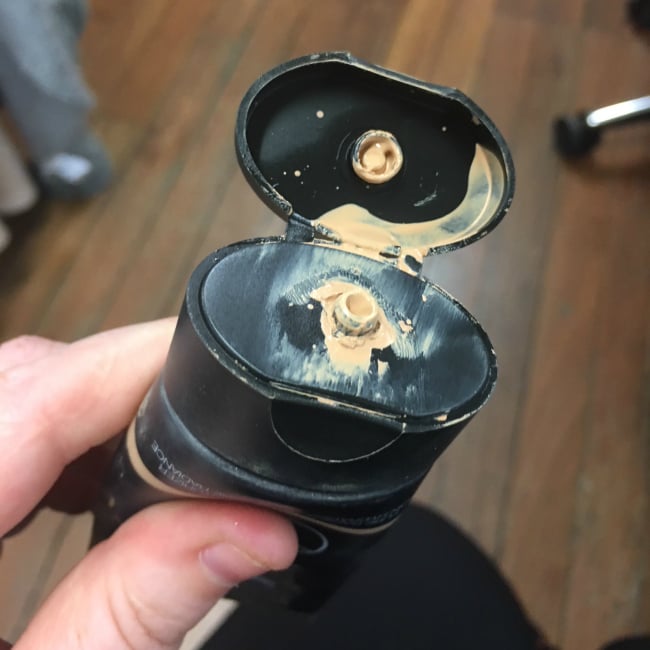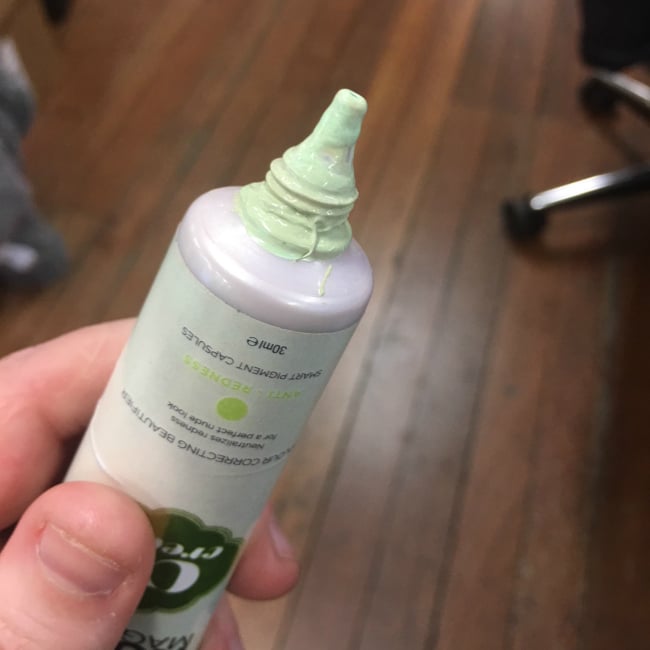 Don't turn your nose up at it, or even worse, wipe it off with toilet paper.
That goey goodness right there is your new spot pimple concealer.
There are a couple of reasons why that built-up product is so great at covering blemishes:
The product is the exact shade as your foundation, so no need to colour match with a second product.
The texture of this product is thicker and tackier (stickier) than your everyday concealer, so it grips to your pimple rather than sliding off.
You get a higher coverage finish because of the aforementioned texture.
The formula of your base is generally more matte than the light-reflecting concealer you would use on your under eyes, meaning you won't need to buy a separate colour correcting concealer for blemishes.
It eliminates one step from your morning makeup routine.
You can save your exxy concealer for your under eyes.
Oh, we said it's free, yeah?
Psst... beauty editor Leigh Campbell does this gross trick too! Watch how she does it below. Post continues after video.
Personally, I use this leftover product on horrific chin pimples and save my under eye concealer for my under eyes.
Don't tell anyone, but most days, I even squeeze a little extra product out of the tube specifically so it will dry up in the lid.
Some call it unhygienic. I prefer economical.
Love all things beauty? Come join our You Beauty Facebook group for more chit chat about things to put on your face. And body. And hair.