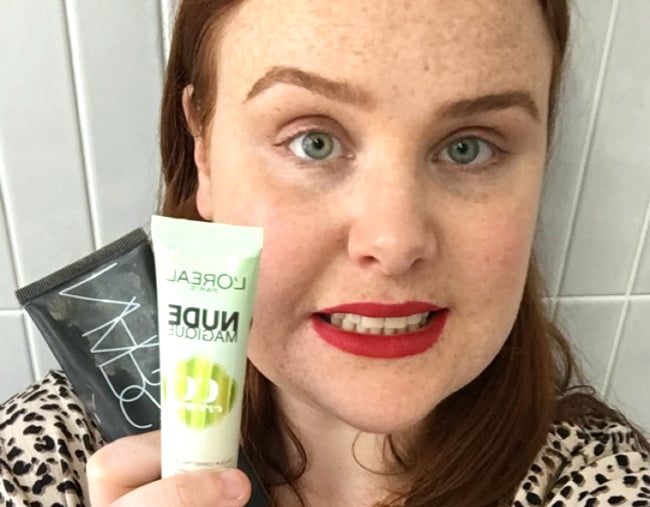 OK, so I warned you in the headline but just to reiterate… this beauty hack is a little bit gross.
It's also free.
With that in mind, let's talk about the quick and easy tip that saves my bacon most mornings.
As you're aware, covering up pimples isn't all that easy.
Aside from the fact they're red and angry most of the time, blemishes of all kinds tend to suck the concealer off your face pretty quickly.
For pimple coverage that doesn't disappear before you've made it to work, you need something a bit sturdier.
Enter our gross beauty hack for covering pimples.
You know the sticky stuff that collects around the lid and nozzle of your foundation, or BB and CC creams?