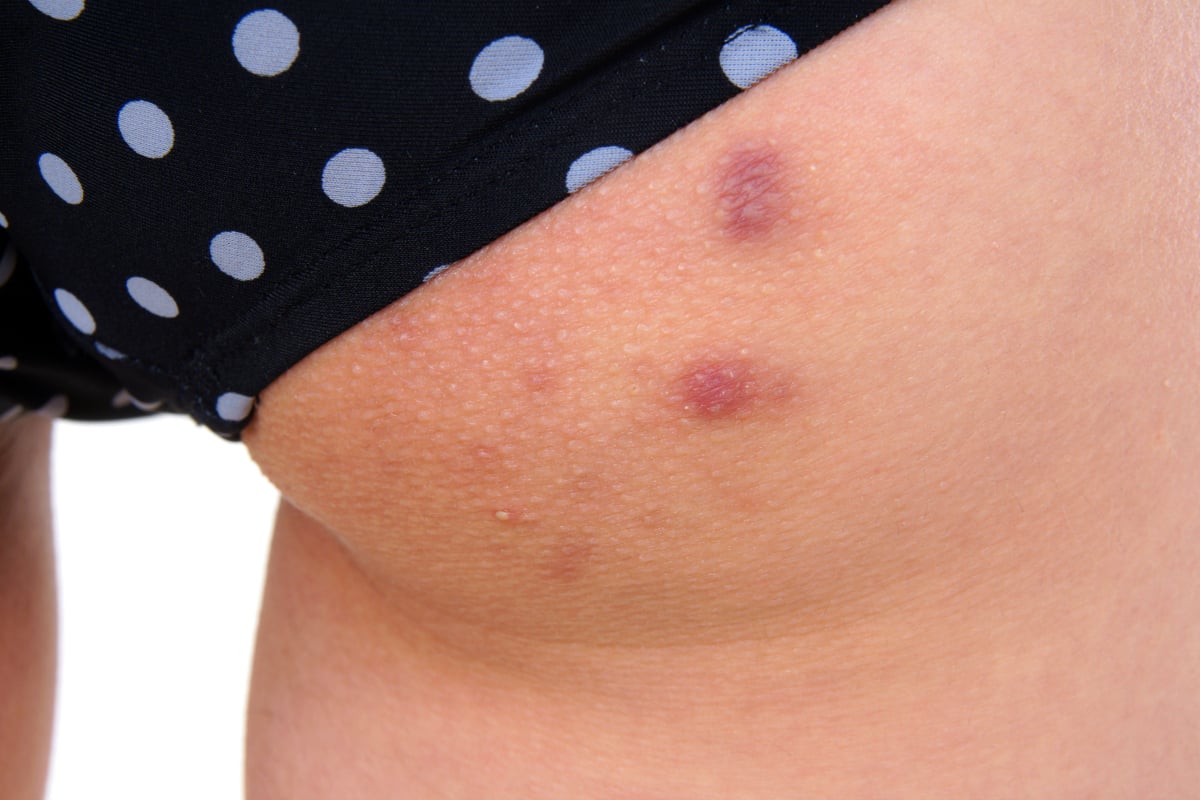 It's time for an honest, non-judgemental conversation about the pimples on your bum.
Yep. The angry, red bum pimples otherwise referred to as butt acne that you're too embarrassed to talk about.
It's OK. This is a safe space.
The thing is, pimples on your bum are really normal. And common… there's a good chance the person sitting next to you has pimples on their bum too.
In even better news, butt acne is treatable. You can get rid of it if you want to.
To find out how, we spoke to Dr Adam Sheridan from the Specialist Dermatology Surgery & Laser Clinic about what causes bum pimples and how to get rid of pimples on your bum.
How to get rid of pimples on bum summary:
Pimples on your bum are different to the pimples on your face.
Bum pimples can be caused by sweat, heat, wearing tight clothing and exposure to irritants.
To get rid of pimples on your bum:

Find out what is causing your bum pimples.
Use antibiotics if it's an infection.
Use a cortisol steroid ointment if it's an irritant or rash.
Use a chemical exfoliant or alpha-hydroxy acid (AHA) cleanser on the affected areas.
What are the pimples on your bum?
Dr Sheridan said pimples on your bum are different to face pimples, simply due to their origin.
Put simply: pimples on your face come from infected sebaceous glands and pimples on your bum start in your hair follicles. In some cases, bum pimples also occur in the perineum  – the bit between your vagina and your anus – but this is much rarer. Thank god.
"Acne is an exuberant inflammation response to normal bacteria on the skin," he said.
"On the buttocks it'll mostly be a frank bacterial inflammation, and sometimes it'll be fungal or yeast related, or inflammation from irritants like dust, and chemicals. Tight clothing, sweat, heat, sand could also be triggers. That sort of thing."
Why do I get pimples on my bum?